It's a Christmas tradition, or has been for the last five or so years that we go for a walk around the big pond (Real name  Broadwood Loch AKA the big pond) on Christmas Day.  Today was cold and I was still feeling a bit fragile after my recent stomach bug, but I bundled up well and off we went.  Couldn't believe how mild it was once we were out.  In the shadow areas it was cool, but not really cold.  Such a surprise and the sky was blue!  I know that 'up above the clouds there is always a blue sky' so said Turin Brakes and it's true.  However, here in Scotland, we always expect grey skies and are rarely disappointed.  Today was an exception, but it was Christmas Day!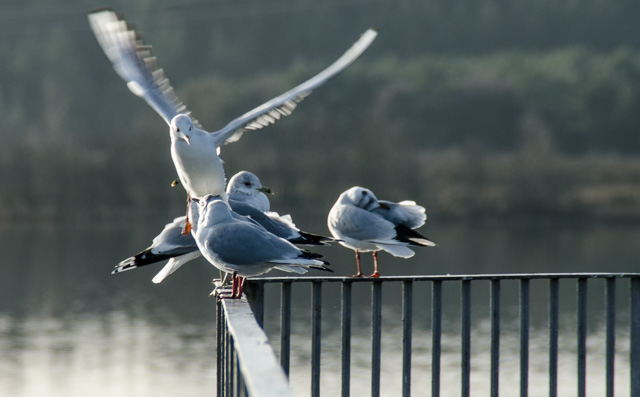 First up were the gulls.  They are always there at the outfall of the pond.  They rarely seem to feed there, just congregate, preen and practice their landings.  Oh yes, and they crap a lot too.  I can understand that part.
365/359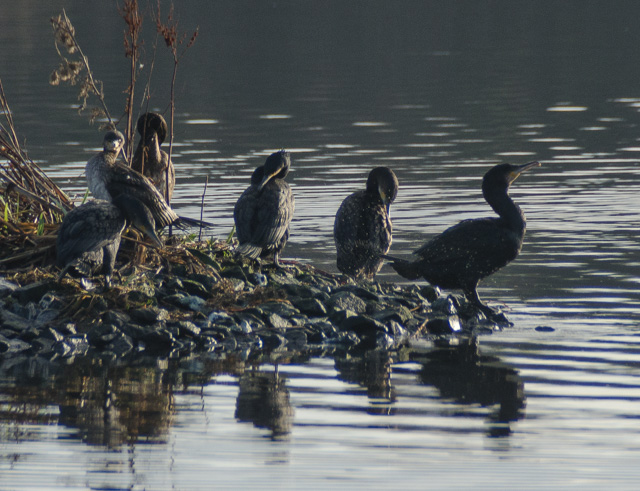 Further round there's a little stony island which used to house a swan colony.  Now it seems to be overtaken by cormorants.  These birds seem to be taking over many of our inland waters.  Years ago they were only (rarely) seen on the coasts.  Comments by email or the comment box.  I found them difficult to photograph because they look completely black unless the light is favourable.  Did I mention that photography is all about the light?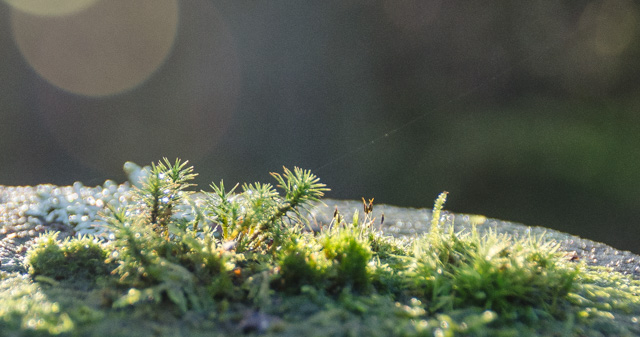 Finally, half way round I spotted this group of plants growing on a fence post.  Now I'd just have passed by if it wasn't for the contre-jour light illuminating the greenery.  Did I mention that photography is all about the light?  Oh yes, I just did!
All the shots taken with the Nikon D7000 and the Tamron 18-200 lens.  Not the sharpest lens I've ever owned, but one of the most versatile.  Until I can afford better, it will do just fine.