… turn to brown. Apparently it's all to do with the sugar.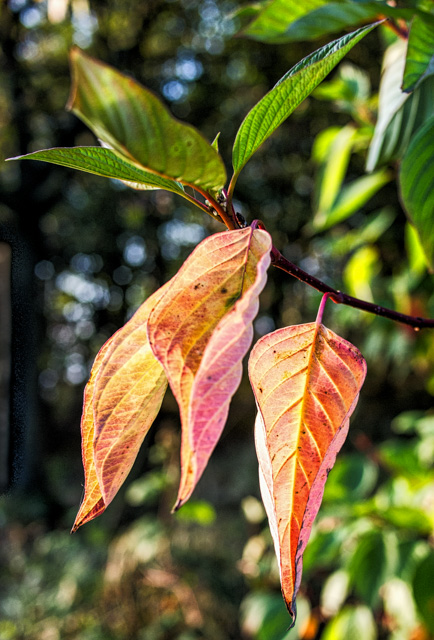 It was a relaxing day … once we came back from Falkirk after seeing the F.A.  A weight lifted from both our shoulders.  Expensive, but hopefully worth every penny.
Golden Bowl for dinner tonight and saw these leaves on the walk over to Condorrat.  That Panasonic 20mm f1.7 lens is a true cracker.  Cropped and some sharpening in Lightroom5 then colours emphasized in Intensify.
365/260