Waited in this morning and lo and behold the parcel did arrive!  Drove in to Glasgow to see some of Wil Freeborn's pics hanging in the Glad Cafe.  Really pleased I went because the burger and coffee in the cafe were excellent.  Paintings were good too.  Worth the trip into the hinterland of Queen's Park.
Then it was back into dull, dreary Glasgow City Centre.  Full of women (Men do Christmas shopping on the 24th Dec after being in the pub all afternoon) buying everything in creation to make Christmas the jolly, merry, happy time we know it isn't.
Ask yourself, when do we use the words "Merry" and "Jolly" other than at Christmas?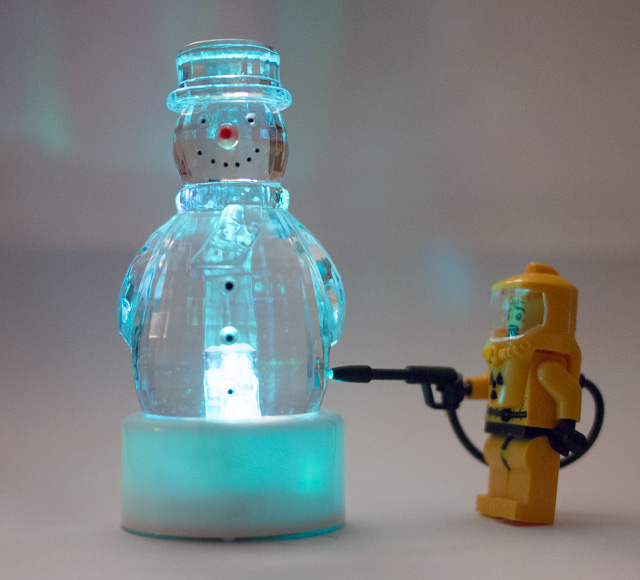 Frosty undergoing official testing before being pronounced biologically clean.
365/331