Sat in the sun and baked all morning and some of the afternoon. After lunch we went in to the town centre and had coffee and a beer. I saw a Canadair/Bombardier C415 seaplane. Just the same as Lil' Dipper from Planes. You know, the one on my Tesco bag (not a bag-for-life, I have to remind you). First time I've seen one live. Didn't have my camera of course, so had to hope for the best and use the iPhone. As usual, it worked quite well. Not a lot of detail, but it is a reminder to me of this event. Hoped the plane would land on the sea, but it only made a few passes then disappeared.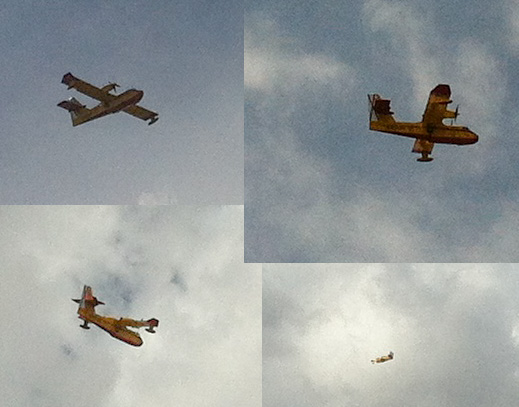 Went back to the hotel and as it was clouding over a bit we decided to sit on the verandah. Then the
thunder and lightning started. Took some photos of the rain and beautiful light on the hills.

365/266
Went to see Beatles tribute at night. Brilliant! Bingo? Dire!