We had decided to go to Perth on Saturday and had booked lunch at Cafe Tabou.  The drive up was interesting from a photography viewpoint with low lying mist in quite a few places.  As usual though, Scotland shoots itself in the foot and provides very few parking places along the route.  Also, there are now average-speed cameras on the A9 from Dunblane.  However, there are no signs to tell drivers what the speed limit is.  How difficult would it be to put some indication of the speed limit?  When we arrived in Perth, it seemed that lots of other folk had decided to visit this weekend too.  We had to drive round quite a few places before we managed to get parked for more than the obligatory 3 hours.  Why 3 hours?  Don't you want us to stay, Perth?  Anyway, it was a Christmas festival that was causing all these people to try to spoil our day.  Gigantic TV billboards everywhere, noise  and general Ho, Ho, Ho!  I just can't get excited about all this moneygrabbing nonsense.
On to the photos.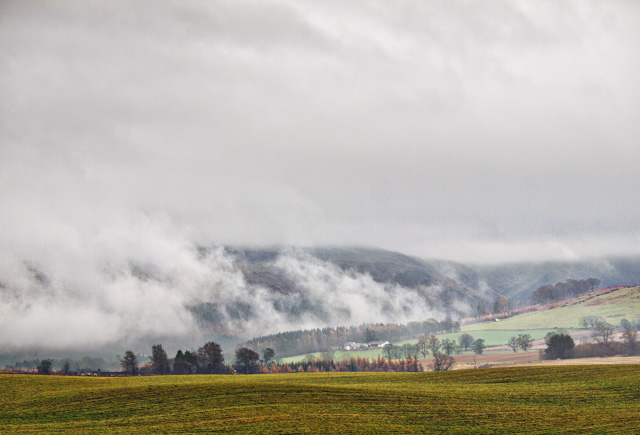 View of the landscape keeking through the mist on the way up.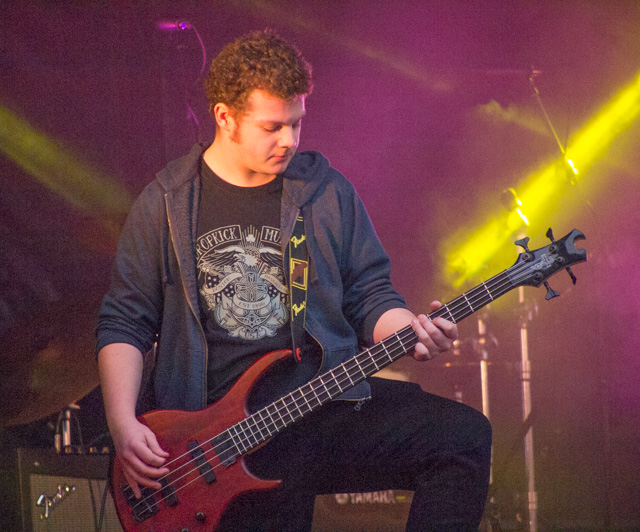 Don't know what the group's name was. They were on the sound stage as I walked past in Perth main street. There is an expression that "what they lacked in skill, they made up for in enthusiasm." It didn't apply here. They were loud, and that's it. Pretty bad really. Nice to see a bassist getting a bit of front stage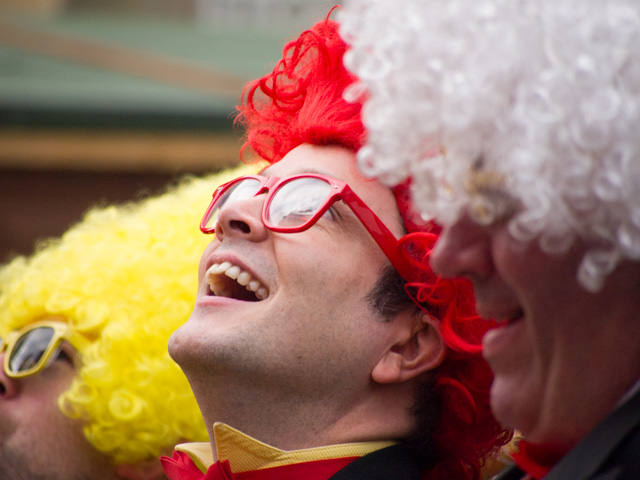 Three of the hilarious Absurdist Pipe Band who added a bit of levity to Perth's Lights On party.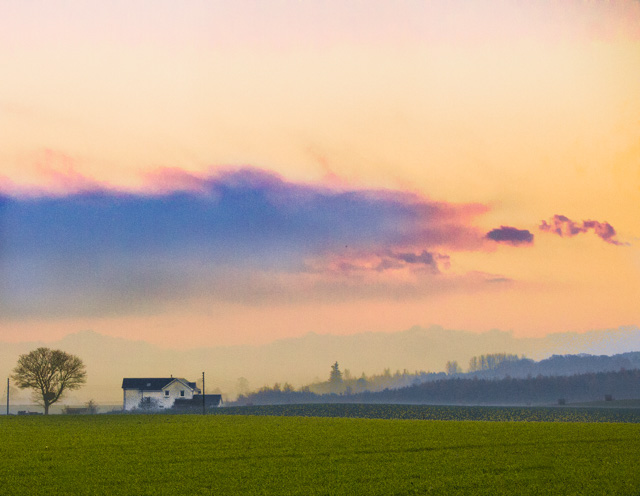 I saw this on the way home from Perth and managed to get parked at one of the few parking places on the A9. I had to shoot through a chain link fence, but managed to fit the lens through the little square of wire.  Processing done in Lightroom with a bit of adjustment brush to lighten the foreground then saturate and clarify the sky area.  Quite pleased with the overall finished article.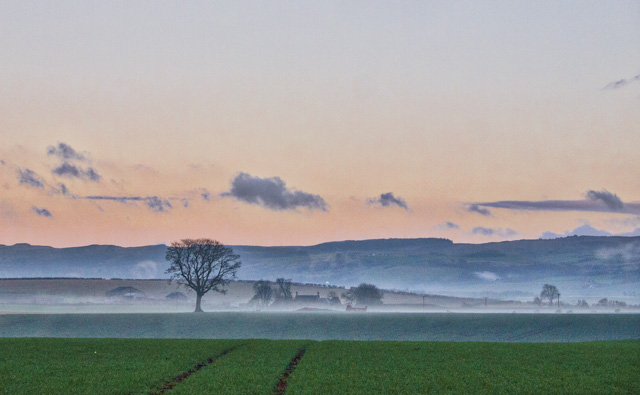 Taken at the same point as the last one, but a few moments earlier. The mist kept changing in shape and density, but I liked this one best. Processed in Lightroom and Intensify
365/326