The plan for the day was to paint in the morning and then go out on the bike in the afternoon.   Morning came and brought with it an icy covering on all the cars.  I could hear Scamp scraping her windscreen and really did mean to offer to drive her to work, but fell asleep again!  Woke just after 9.00am and it was raining.  Got the paints out and made some headway with an acrylic painting on canvas.  By the time Scamp returned from work we had had rain, sleet and snow.  So, a reassessment of the plan was needed.  Went shopping instead and then a swift, wet walk around St Mo's.  Maybe tomorrow ….
Feral pigeon (doo) sitting on a fence outside my living room window. Possibly sitting out a rain shower. One of the many rain showers we had today.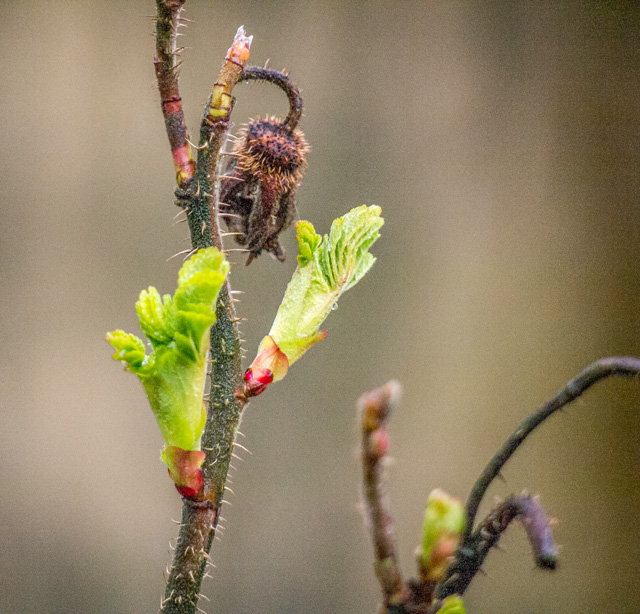 I think this must be a dog rose bush with the old dried up rose hip attached. Liked the bright green leaves with the red bud shells.
365/089