It was another dull day, but thankfully we got some sleep last night, despite next-door's TV aerial banging around in the wind. NLC failed again to pick up our bins that should have been emptied last Sunday. They are the most disorganized bunch of no-hopers in the world. NLC stands for the "Not Listening or Caring" by the way.
On the bright side, we went to Bridge of Allan today and had lunch in Vecchia Bologna. Quite excellent as usual.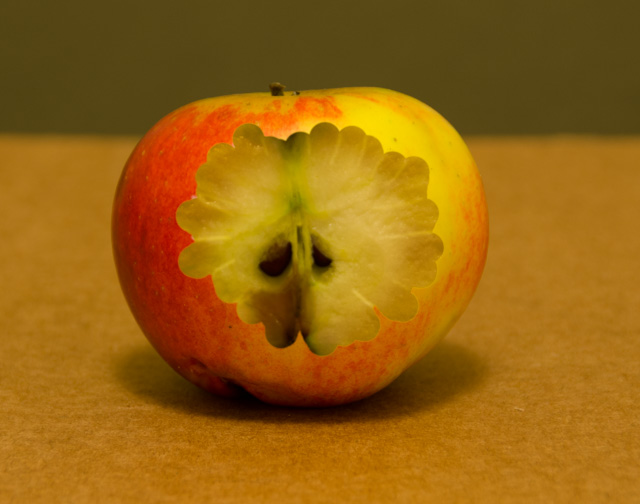 There's always one bad apple and sometimes you don't find out until you've bitten. Something to do with the way I'm feeling today.
365/010