For the first time in ages I managed to get my bike out this morning.  True to type, I got to my photographic target for the day and the heavens opened.  None the less, I was wet anyway, so I managed to get some photos in the sun that followed the rain.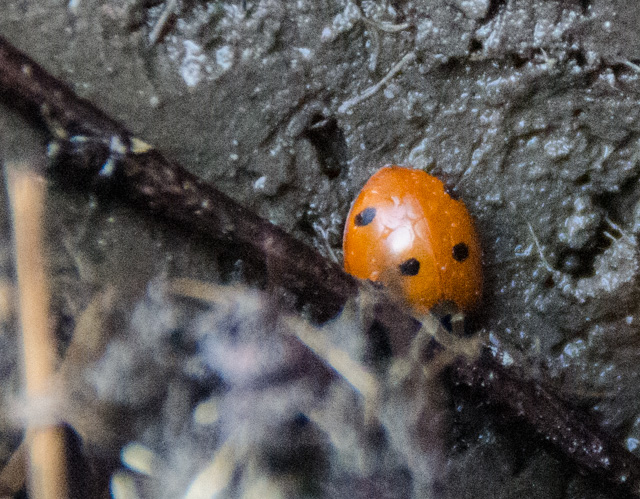 I moved a branch today and found this ladybird underneath. This started a line of research. Do ladybirds hibernate? It wasn't until then, I realised I had never seen ladybirds in the winter. I suppose it's sensible because there are no aphids in the winter and aphids are the natural prey for ladybirds. So the answer is, Yes, ladybirds do hibernate. It's not called hibernation, it's called a big sciency word, but basically, they do. That's what's good about photography, it leads to other connections to investigate.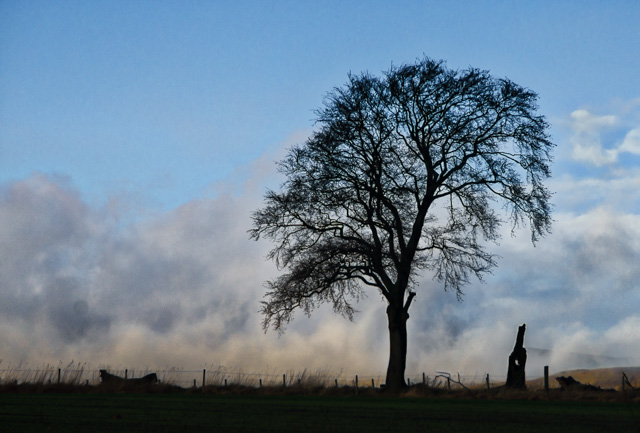 I liked the clouds in the background helping to isolate the tree. I also liked the composition. Simple rule of thirds, but sometimes simple is good.
365/006