Today we walked to the bottom of the road and turned right. Walked to Puerto del Carmen. We tried to find the area we were in the last time we came to Lanzerote, but couldn't find it. The whole place seems to have changed a lot. When we were walking there we could see a dark band just above the horizon that we think must be Sahara sand. We had a beer each in an Irish pub, then had lunch in a great wee Chinese/Japanese/Thai restaurant. I think mine was Kong Ho chicken. Scamp had Pineapple Chicken, served in a pineapple. Spoke to Norwegian? couple who told us to order one main course and share it because the portions were quite big. Wanted to explain that we were just greedy! What drew us to this restaurant was the way the bloke slid the window panels along on tracks and stacked them at the side. Very clever. While we were there I watched a girl at a public call box scamming punters for money, claiming her money had run out. She must have hit on over a dozen in the time we were thee, then she moved on.
On the way back, we had another beer in a café half way along the road. I think we both needed it. Got postcards at the Spar and another bottle of Campo Viejo. When we got to the apartment we found that someone had stuck a piece of chrome steel to the bathroom floor with silicone to help keep the water from flooding the bathroom. I don't think it will last long because it's just silicone that's holding it, nothing structural. However, it it works until Sunday, then it will be someone else's problem. Not the best designed hotel in the world. Mad wee Frenchman is still here. Screaming and shouting. I think he's a retard, either that or some sort of alternative comedian.
Entertainment tonight was a bought-in trio of juggler, and two acrobats. They were dire. The acrobats were boring and the juggler kept dropping his clubs and balls.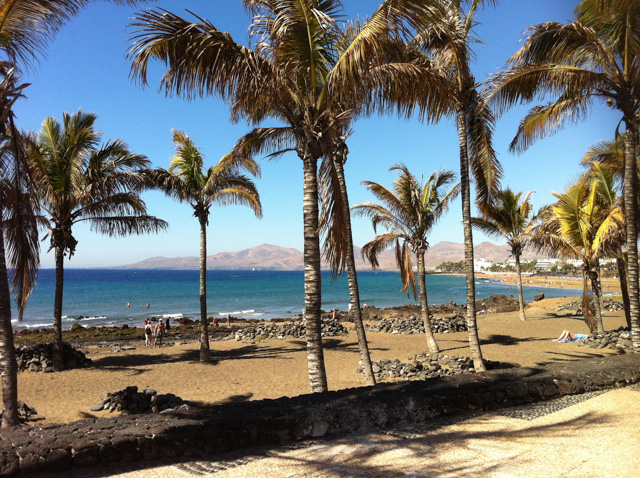 Just a little picturesque postcard shot of Puerto del Carmen.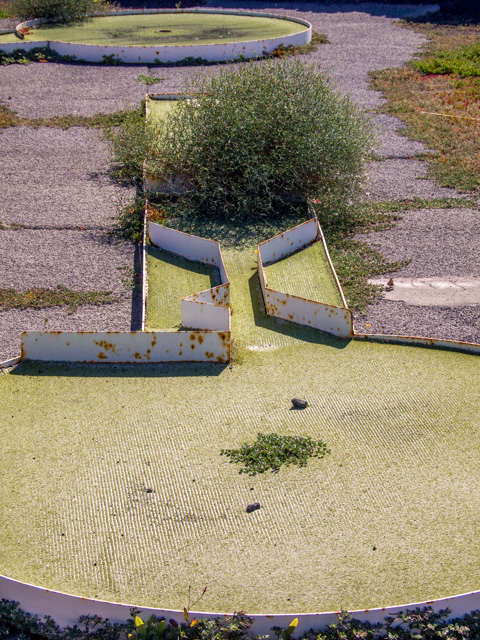 I don't know if this tumbleweed was a design hazard in the crazy golf, but that and the fact that the hole was filled in with greenery would make putting difficult.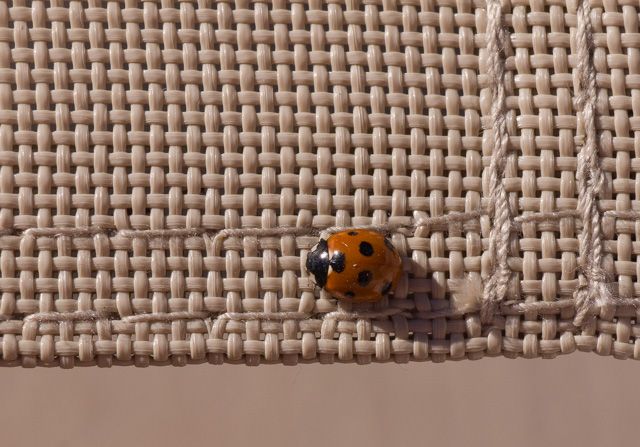 Another of Lanzarote's ladybirds taking a walk along the sunbed.
365/071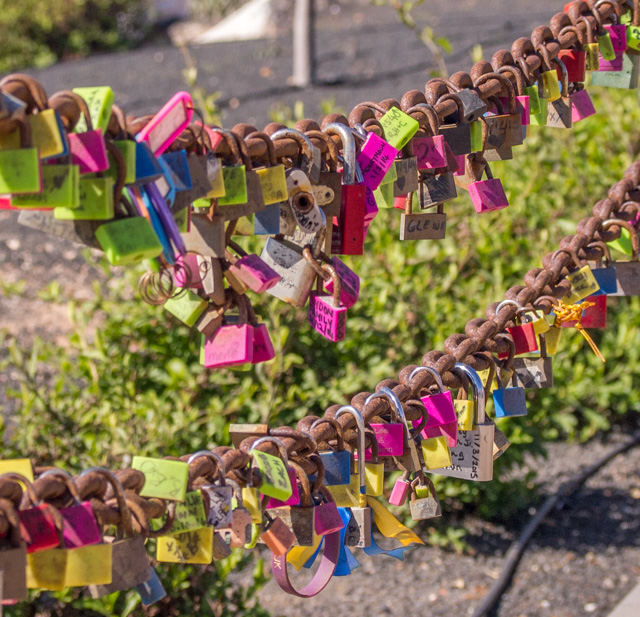 I don't know the significance of the padlocks on the railings.  They seem to be a fashion statement these days.