Yesterday it was birds.  Today started with birds and ended with a close encounter with a deer.  It never ceases to amaze me the variety of wildlife that's on our doorstep.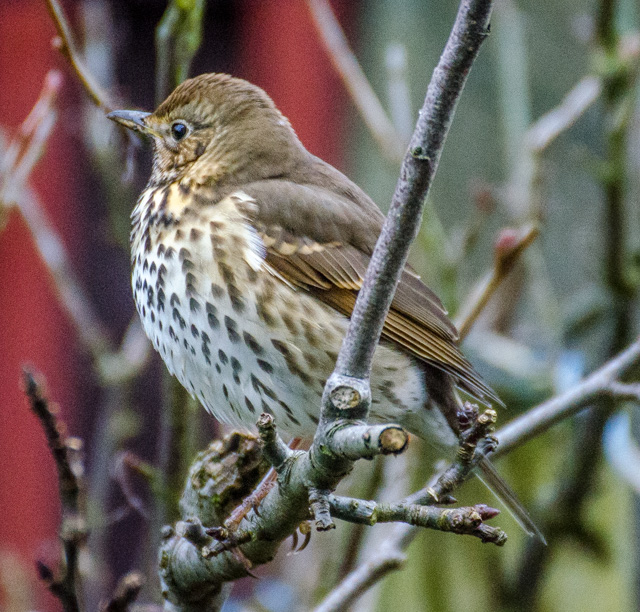 Thrush on the apple tree outside the kitchen window this morning. Thankfully it stayed there while I got the camera. Such a nice wee bird.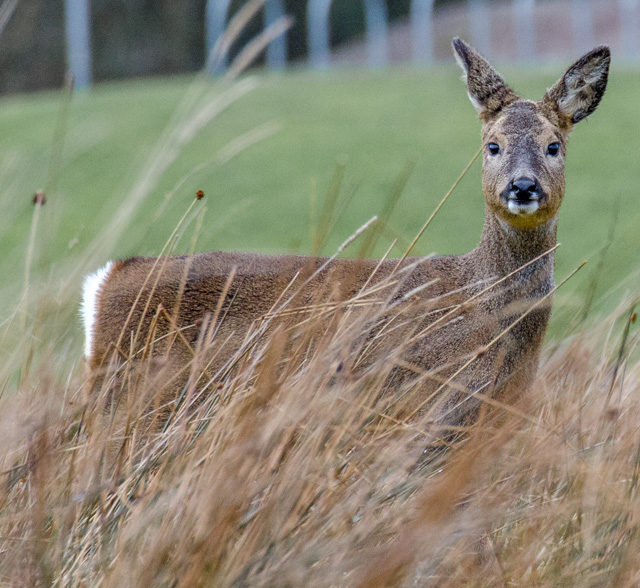 I managed to get within 4 metres of this young deer before she saw me. Missed the shot, when she ran, but as always she stopped when she thought she was a safe distance away and I managed a half dozen shots. This was the best one. Taken in a local park.
365/54