It was a misty dreich morning, so rather than go out for a walk, I attempted what is probably my first pen and wash drawing in forty years.  It won't be my last I hope.  Next time I must ignore the dreichness and go out and paint in the wild "plein air" as we artists call it!
Then Scamp arrived home early from work feeling ill which is very unlike her.  She was eventually encouraged to go to bed and sleep it off.  So although the weather was improving, I thought I should be a good nursie and stay home to look after the invalid. She's much better now and happily watching Masterchef.
I spent most of the afternoon playing around with blogging software and am presently writing this on Mars Edit.  It's not my favourite, that certainly goes to the Mickysoft one.  Although it's not supported any longer, it's simply excellent.  I'd have liked to trial Desk, but it needs OSX 10.9 and that's not going to happen yet.  I've still got Blogo to test, but hopefully that will be soon.
Anyway, it started raining in the late afternoon, so although Scamp was back on her feet and looking a lot better, I couldn't be bothered getting all dressed up to get some foties, so I took some in the garden – in the rain.  That's what gets photogs a bad name!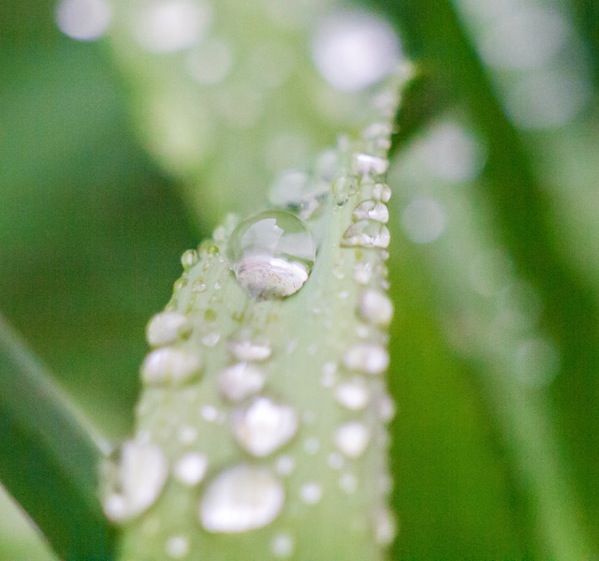 Raindrops on a daffodil leaf.
Panasonic 45-200mm + 16mm+10mm ext tubes.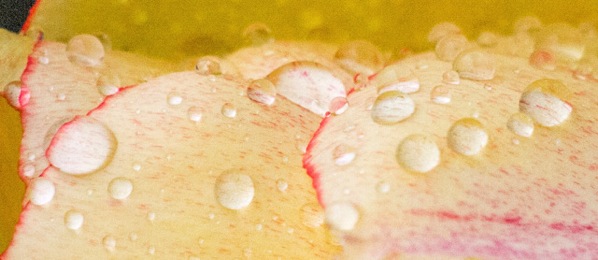 Raindrops on tulip petals.
Panasonic 45-200mm + 16mm+10mm ext tubes.
365/114