Up and out early today to go to Falkirk to meet the FA, and it was good news.  Tea in Tea Jenny's and a croque-monsieur for lunch just to celebrate.
After we came home I decided to round off the day with a walk along the old railway from Auchinstarry.  Good walk, if a bit cold and windy, but got soaked on the way back.  Never mind.  It's to be a better day tomorrow.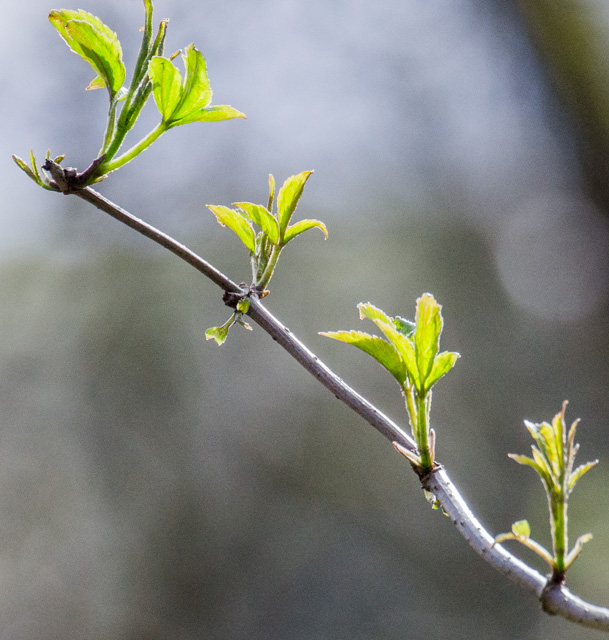 Branch with four little leaflets.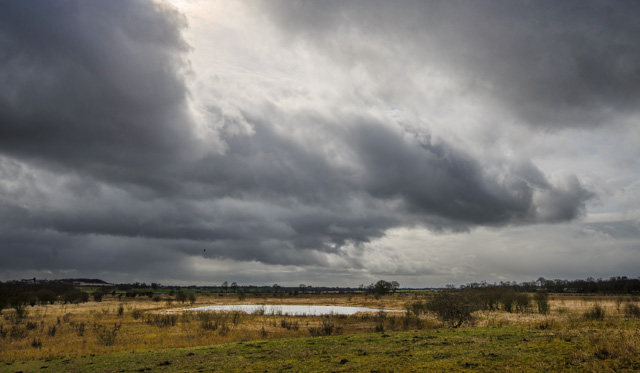 Heavy clouds rolling over Dumbreck Marshes, but a little sunlight got through.  Well, although there was a little bit of sunlight, I did augment it with an adjustment brush in Lightroom, but that's strictly between ourselves.  Don't let on to the Flickr crowd.
365/091