The plan for the day was:  If it's dry in the morning, get the bike out.  If it's wet, go for a walk.  It was dry and sunny, so it was cycling time.  Didn't go far, I rarely do, but it gave me a different perspective, a different scene.  I had hoped to catch a glimpse of one of the two woodpeckers I'd seen a few weeks ago, but although I could hear them, I couldn't see them.  I did see a couple of bluetits and a wren.  Then to top it all off, I managed a shot of an Easter bunny.  Then back home to phone the dentist because it's time for my six monthly checkup.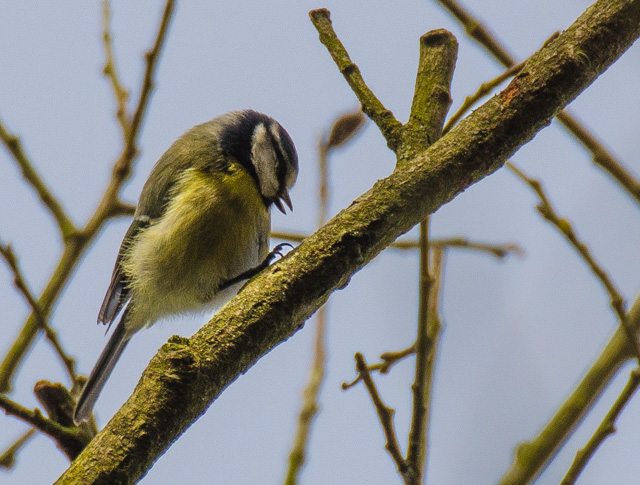 Two of these birds were systematically stripping out all the insects in a dead tree, right above my head.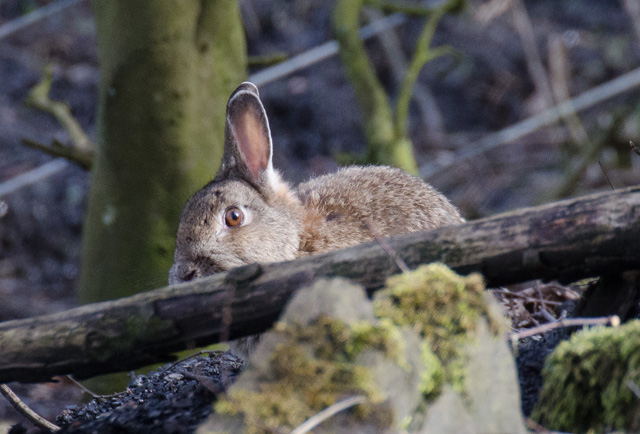 This wee guy/gal sat for ages, allowing me an excellent change of a shot. Well, it wouldn't be Easter without a fluffy bunny, would it?
365/092