Lazy start to the day waiting for the sun to raise the temperature.  Scamp had asked that we go to Cramond and it was a good choice.  After driving through some rain showers, we arrived in sunshine.  We walked up the footpath beside the River Almond as far as the road bridge, about 1.5miles.  Watched a couple of nice trout taking flies in the Almond just below the bridge.  We saw loads of Mallards, a Cormorant and a Goosander.  Walked back and had an great wee lunch at the Cramond Falls Cafe.  By the time we reached Cramond village it was getting a bit breezy and the temperature was dropping, but that didn't stop us both having ice cream from a traditional ice cream van.  Managed to get home in sunshine before the poor folk who have to work were returning home!
Cramond is a lovely old-fashioned and quite posh place, but my, oh, my the authorities really need to do something about the state of the toilets.  They must have been renovated somewhere around the 1950s.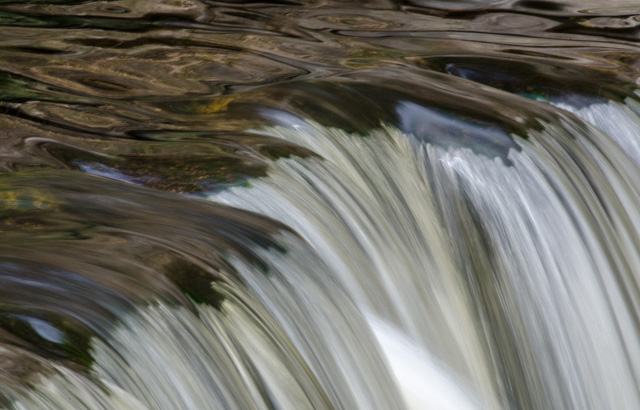 A smooth as silk.  The waterfall on the Almond.  I tried all different shutter speeds, but this one 1/5th sec @ f36 gave the effect I was looking for.
365/105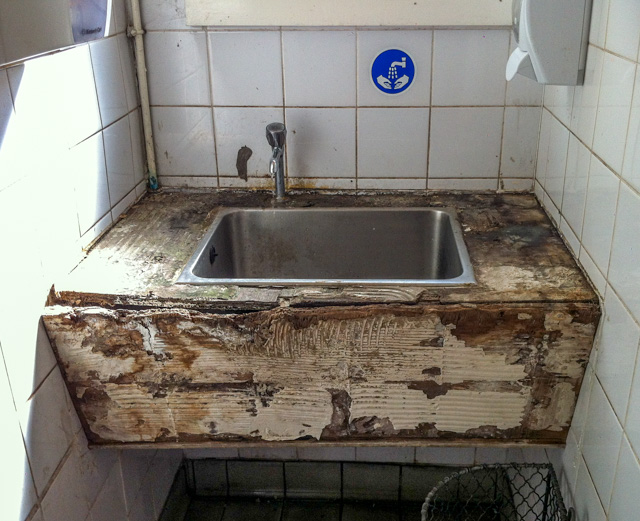 Now wash your hands.  You are joking aren't you.