Up early and back on the Samsung –  Almost said Nissan Note there.  Maybe wishful thinking.  Anyway, back investigating the secrets of the Galaxy Note.  Lots to find out here, especially in the drawing apps.  After lunch I dragged myself away, mainly because the battery was quite low.  Went for a walk in the sun at St Mo's.  Startled a couple of deer, but that was just about it.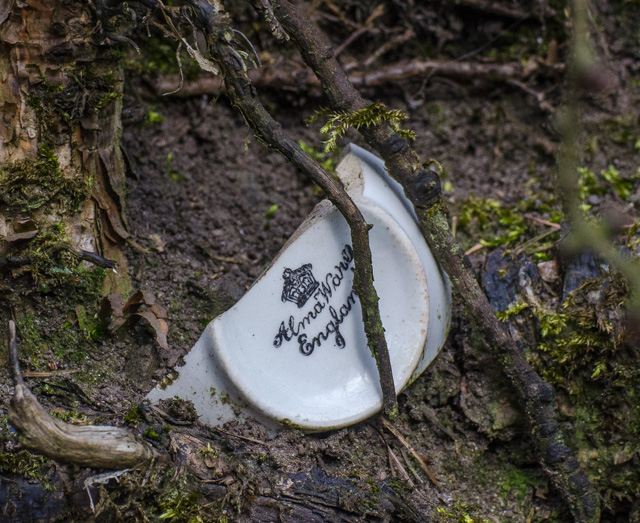 Remains of a teacup caught up in the roots of a tree.  I've photographed it before, but it still fascinates me.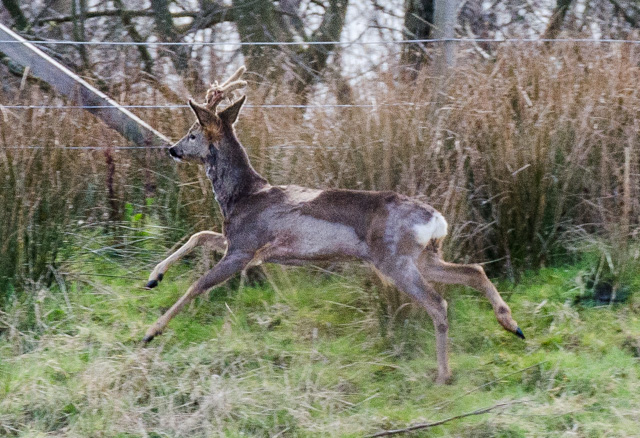 One of today's deer.
The green bristles are the needle leaves of a larch.
365/097