We went in to Glasgow today:
1. To get out the house.
2. To test out a lens
Number 1 was successful.  One of the great benefits of being over 60 is you get your bus pass and that opens up a lot of opportunities, especially because of the draconian new Scottish drink-drive laws.
Number 2 was partly successful.  Wasn't impressed with the quality of the Nikon 55-300mm lens I was testing.  No sale I'm afraid.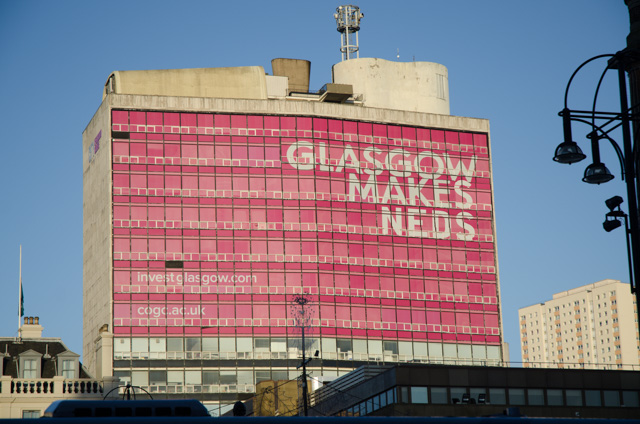 It's nice to see that City of Glasgow College has changed the new Glasgow brand.  The leader of Glasgow council said:
"GLASGOW MAKES NEDS reflects the Glaswegian character. It's bold, confrontational, confident, all aspects of neds. The neds of Glasgow are at the heart of this brand; we have created something which presents a truly distinctive identity for the city and on behalf of Glasgow I would like to warmly thank all those neds who gave their ideas so generously."
Beware, all is not as it seems, 'shopping was done.  In fact there were about 15 Potatoshop layers in this.
365/003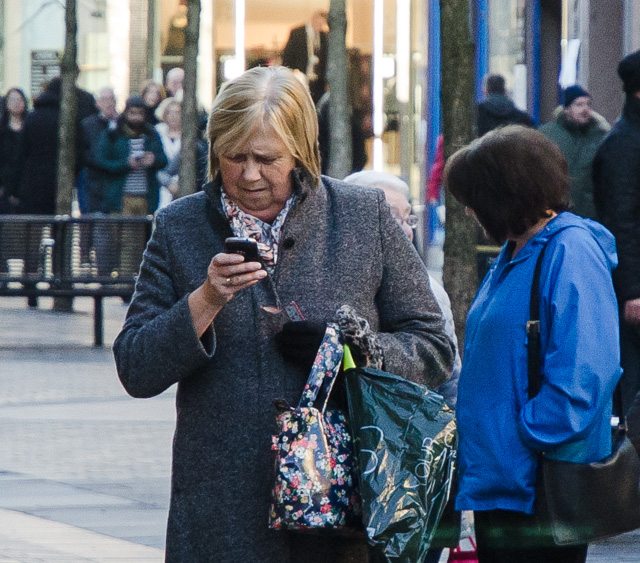 Texting
Seen in Sausage Roll Street in Glasgow.