We decided on a trip to Embra today. Now before we go any further, it's Embra – right! It's always been Embra and it always will be Embra. Right, now that we've got that sorted out, here is a taste of our day. We started off in Cafe Nero on Lothian Road as usual. Then up the Grassmarket where I heard this comment:
"… and this is the Grassmarket. I don't know why they call it that."
Ahem, the clue is in the name sir. It's the Market where they used to sell the Grass. Geddit? They walk among us.
To continue the journey we went through the aforementioned Grassmarket and on through to The Meadows. Wonder why they called them that? Was it because of all the grass here? Back through the old town, past the uni and across the bridges before falling into the grasping arms of John Lewis Then lunch at Chaophraya in the glass box before going home.
Remember:
It's Embra, It's always been Embra and it will always be Embra
Think about the name.  There's sometimes a clue there if you THINK.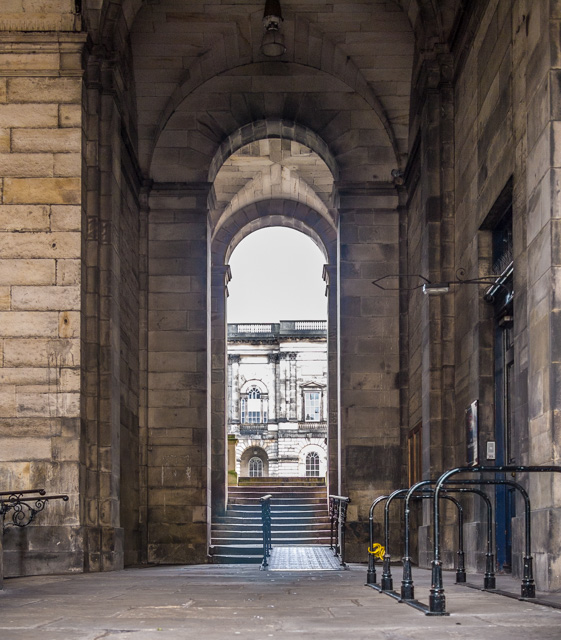 Arches
Looking through towards Edinburgh University.  I just wonder why the ramp covers the first two steps only.  Do we expect the wheelchair users to fly up the rest?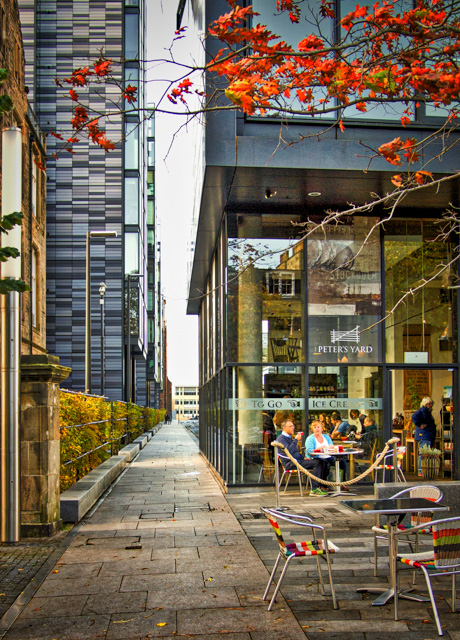 Peter's Yard
Saw this perspective shot walking towards The Meadows – Embra.
365/291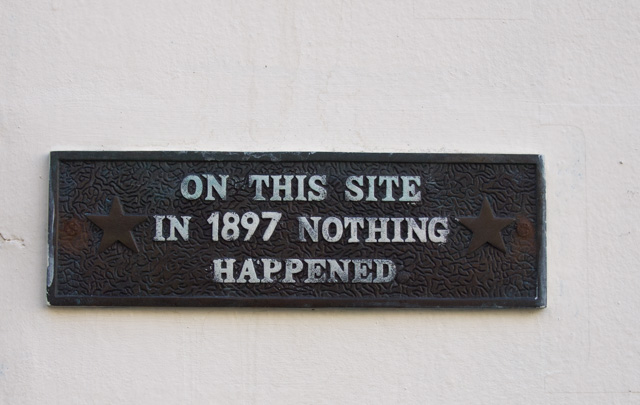 It was a very good year
Saw this at the door of a bookshop in Embra.  I thought it could be the motto for Blipfoto, which strangely enough originates from Embra.