We went out for a light lunch today to a local plant nursery, but it was completely full of grannies. Friday lunchtime must be granny time. I couldn't decide were to go and eventually followed my nose to Klondike at Grangemouth. On the way home we had to drop in to see the Kelpies. Well, they were almost on the way. Strangely, given that this week is a school holiday here, we got parked and joined the throng threading their way around these beautiful statues again.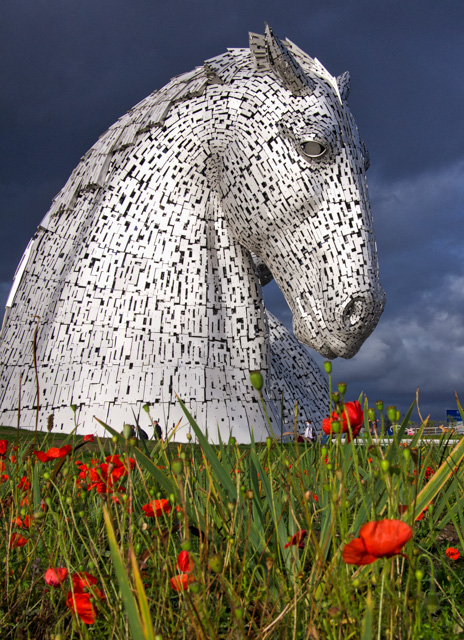 I presume the poppies are for Armistice Day, but they made a great colour contrast with the grass round the Kelpies.
365/290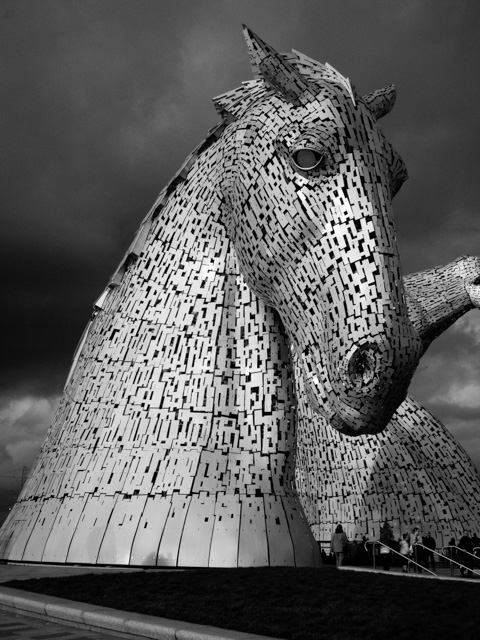 The dark sky behind Harry the Happy Kelpie seemed to make him more serious today.
I don't know what purpose these little sheds serve. However, they do look very cheery. At Helix Park, Falkirk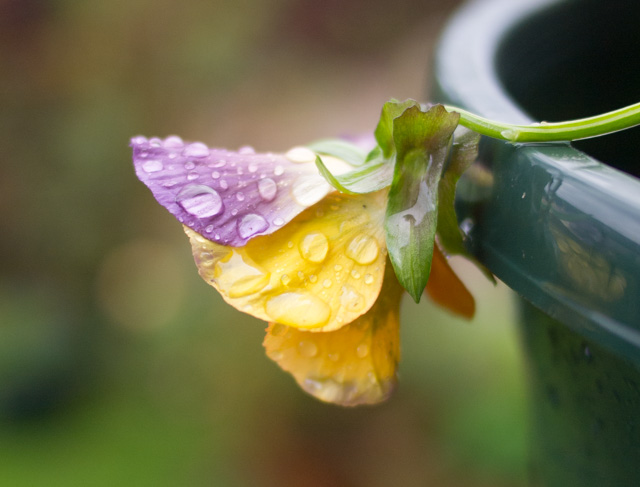 Pansy Potter was looking a bit wet and bedraggled this morning.