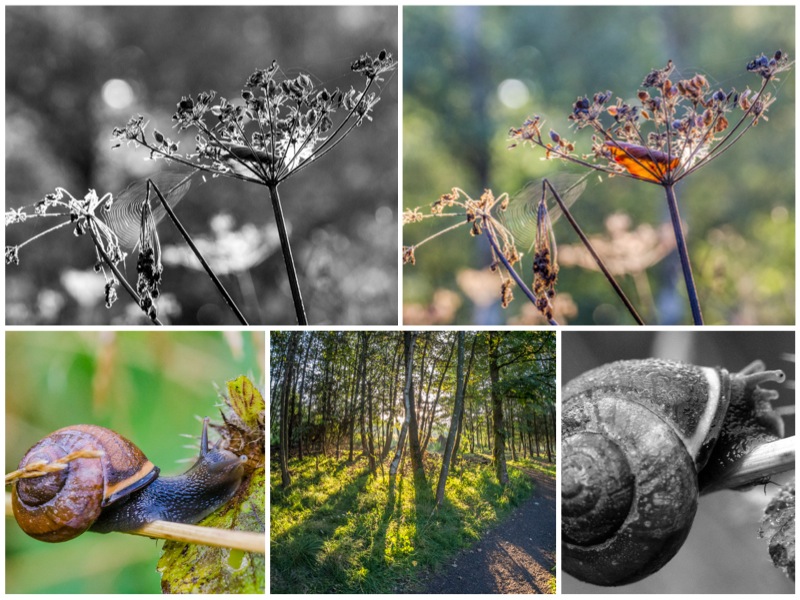 I'm really beginning to enjoy these early morning walks.  Today was a bit later because I didn't waken up until about 7.20, so I wasn't out until about 7.30.  It's nice to think that just over a year ago, I'd be driving to work at this time in the day, and not in a happy frame of mind either.  Two and a bit years ago, I'd still have been driving to work, but I'd have been a lot happier.  That's what happens when your school is taken over and you just know that everything is going to the dogs.  I couldn't have worked for the despot who took over the running of the school and I consider myself very lucky to have made my exit before his dictatorship began for real.
I don't think anyone believes me when I say that I'm superbly happy now that I've retired.  It's great being able to do what you want, when you want, and if you don't fancy doing anything, there's nothing and nobody forcing you to do it.  So, with a smile on my face, I headed off to St Mo's to see what I'd find.  Again, there was no sign of the mist that was there on Monday, but the light was so much better than Tuesday.
I wasn't sure which of the cow parsley shots looked best, the mono or colour version, so I put in both.  The backlit trees were taken with the 9mm wonder lens.  Snails seemed to be the topic of the day.  There were snails everywhere today.  Big ones, small ones and tiny wee ones too.  Not slugs, but real, honest to goodness, shell carrying snails. The walk took about an hour, but I got a lot of shots and was happy with the results from both cameras.
Larger versions of today's pics are available for viewing on my Flickr account.  All photos copyright of Donald Campbell and are digitally watermarked and therefore are not available for use by anyone except me.  If you wish to use them, please contact me in the first instance by using the comment section on this page.