It looked like a decent morning, so I decided to get up and out fairly early. By the time I had dragged myself out, it had dulled down a bit, but at least it was dry. Wen along the path from Auchinstarry to Twechar and got some autumnal photos.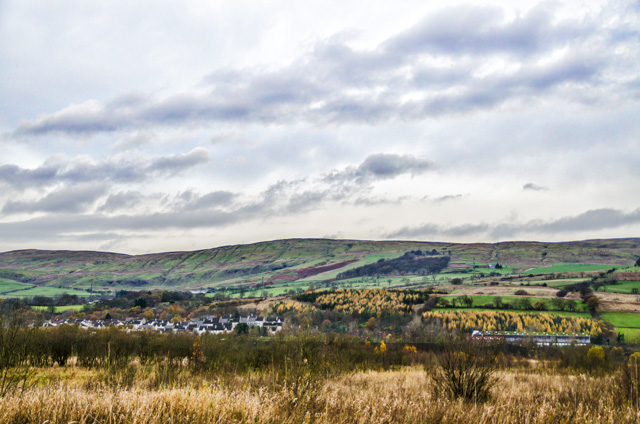 Queenzieburn and the Campsies
Another Scottish pronunciation anomaly. Although it is spelled Queenzieburn, it is pronounced Queenieburn.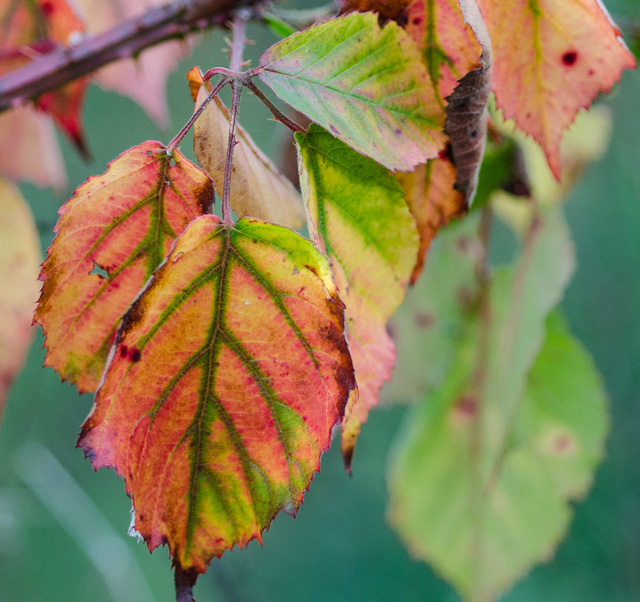 Red and yellow and pink and green
Bramble leaves showing off their autumn colours. These are probably the most colourful leaves in this country at this time of year.
365/317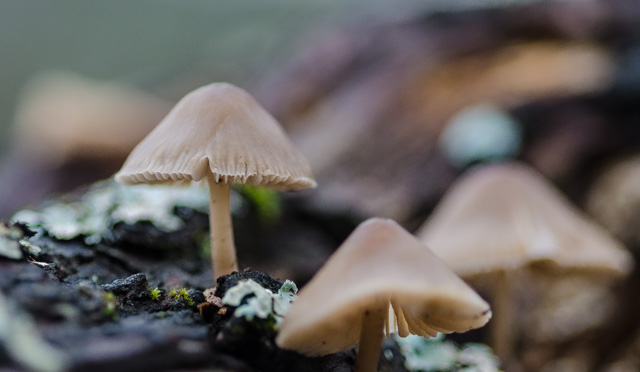 Little umbrellas are everywhere found
Mushrooms/toadstools growing on a fallen hawthorn tree.