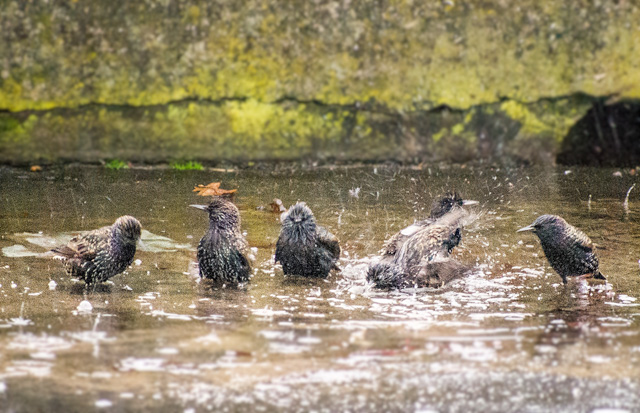 Troon might have had weather for the ducks today (Saturday), but it looks like it was also suitable for starlings. These birds were having a great time.
The bird second from the left wasn't actually in this shot, he/she was cloned in from another shot.  Also, the DOF was faked using McPhun Focus, a free download from McPhun (Legally Free, that is!).  It's not absolutely true, but what is in photography.
It was comforting on the drive home to see the CITRAC signs through torrential rain informing us "Heavy rain expected". Without that information I'd never have noticed!
365/312