Remarkably clear sky and little mist today which was a great change from yesterday's rain. After spending most of my day wrestling with Lightroom, trying unsuccessfully to produce a more subtle solarization effect than yesterday's, I decided to go out.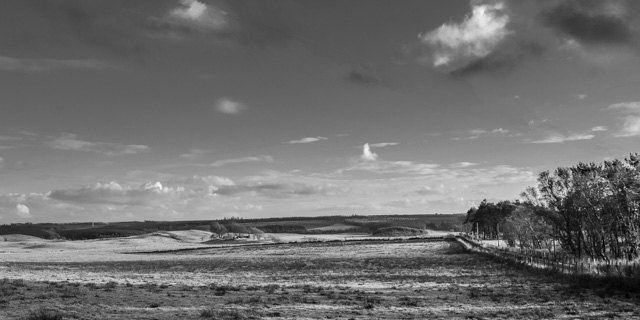 I drove up to Fannyside and saw this vista. It looked quite good in colour, but so much better in mono.
365/313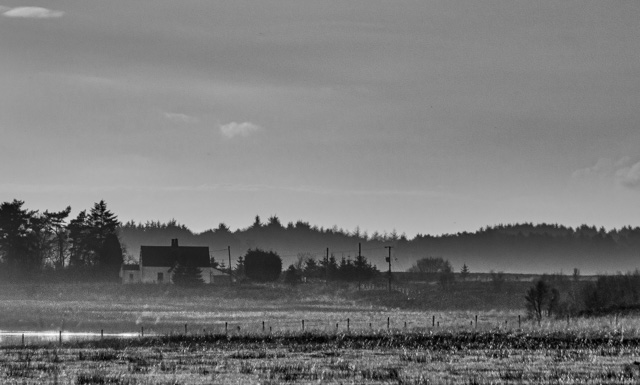 Having said there was little mist around, turn 90º and it looks like there is  mist lying over the loch at Fannside.  Yes, there was a very little mist there, but really this is the effect of using the clarity slider in Lightroom.  It seems to increase the contrast local to tonal differences, much the same as the acutance I used to get when developing B&W film in Paterson Acutol.  This shot looked terrible in colour and it was a relief to see it looking so much better in mono.  It's still a little dark, but I think it looks ok, especially on a black ground.