Another horrendous transfer from the hotel to the airport. Two and a half hours in a bus driving around Cala de Mallorca and Cala D'Or. About 15 pickups before we headed east to Palma. Too much! There has to be a better way than this.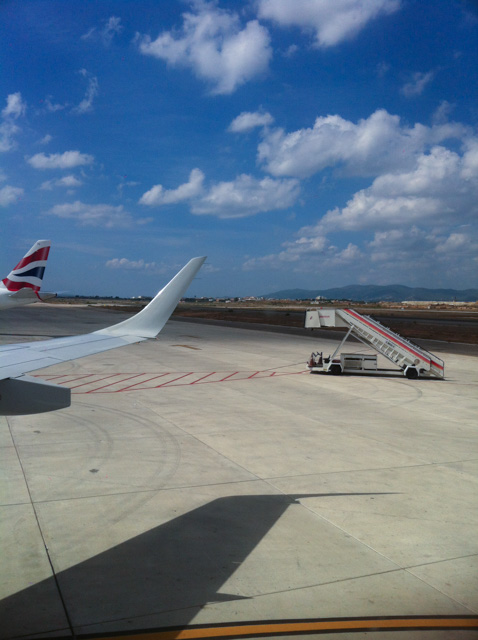 Sitting on the tarmac at Palma airport waiting for over half an hour for one piece of paperwork before we could fly. The Spanish don't make it easy do they? Maybe they just don't want us to leave!
365/270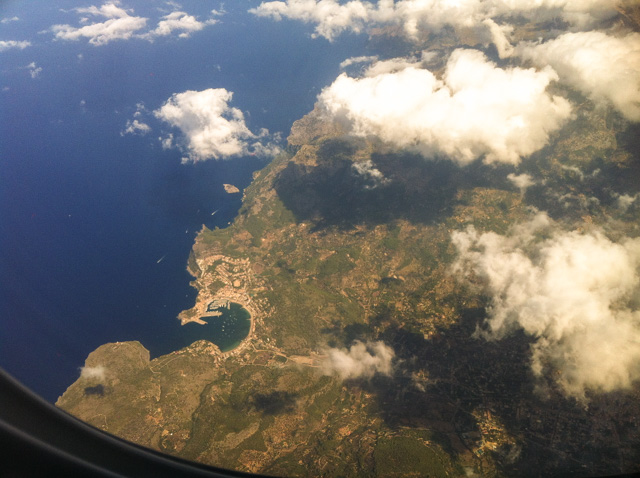 Passing over the coast at Port de Sóller on the way home.