A dull day in the morning, but we sat for a while on the lower terrace. Walked along the cliff top path to the "dirty beach". Weather improved a lot. Climbed the road beyond it and walked a bit into the National Park. Road was a bit rough for flip-flops and sandals, so we came back to the cliffs. Sheer drop into the sea! Walked back and then more sunbathing after lunch. Dinner was quite good with vegetable tempura. Must try to make them sometime. Went up the Toonie for tonic at night.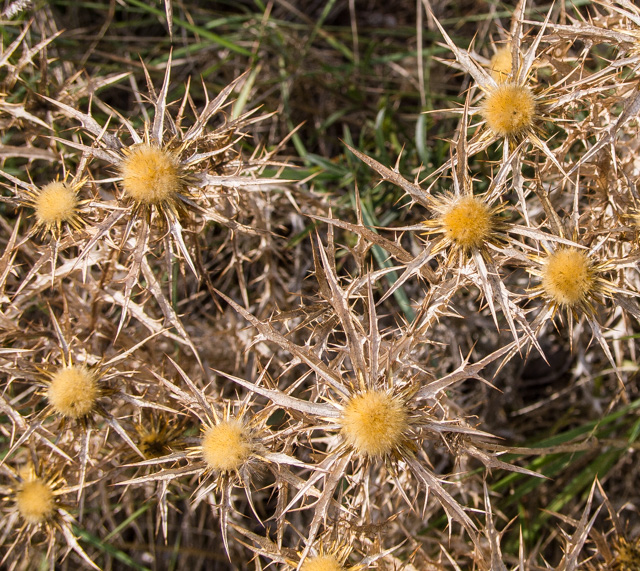 I'd seen these spiny plants earlier in the week and tried unsuccessfully to get focus on them. I was much more successful this time. I imagine they would make great dried flowers.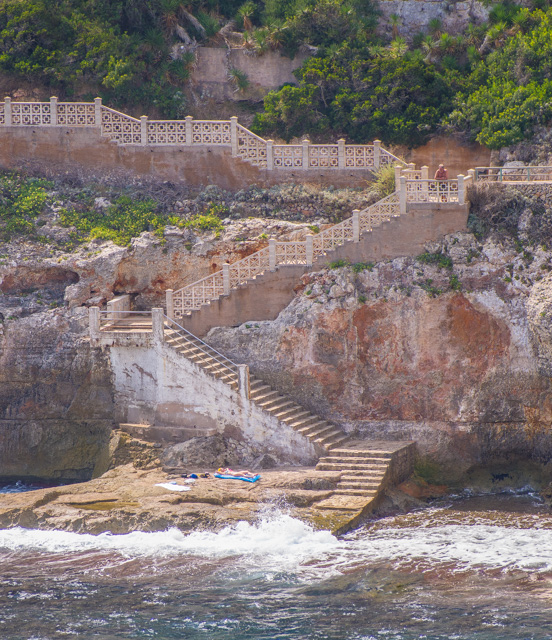 I had shot half a dozen frames of the steps and the lady sunbathing at the bottom, then this bloke came along and completed my compo.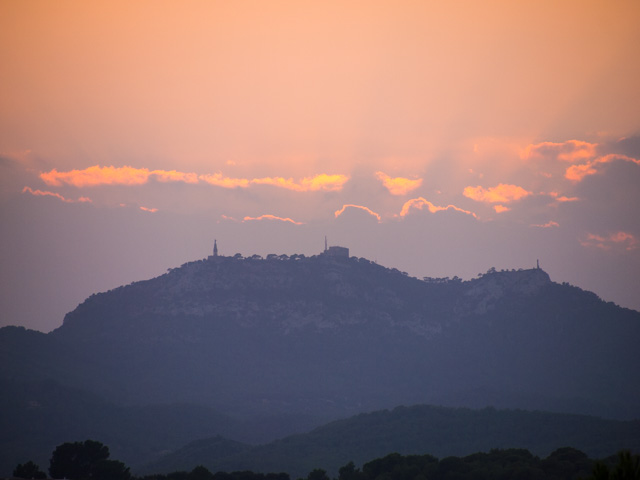 Our final sunset on Mallorca and it was a good one. Sat on the verandah and watched it change. Sanctuary of San Salvador again.
365/269