… the heart of the sun.
Sunday 16th Nov 2014
Just another somewhat less than 'diamond day' where the sky cleared around 2.30pm and for an hour there was some useable light.  S encouraged me to get out for a while before I made the dinner.  Salt crust sea bass.  Fiddly but lovely!  Here are the results of today's walk around St Mo's and other places.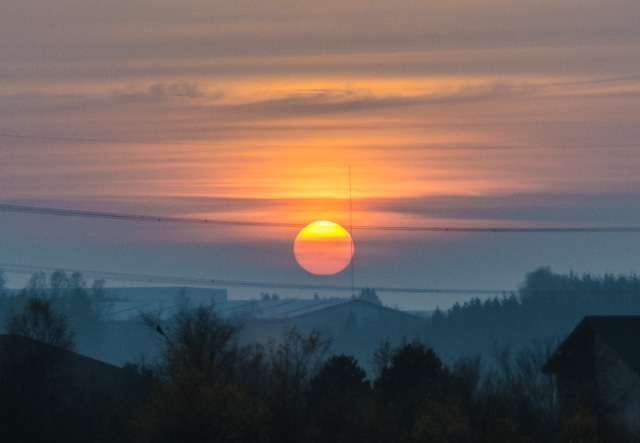 I usually try to clone out the cables from the pylons, but I actually like them here because they seem to frame the sun.
365/320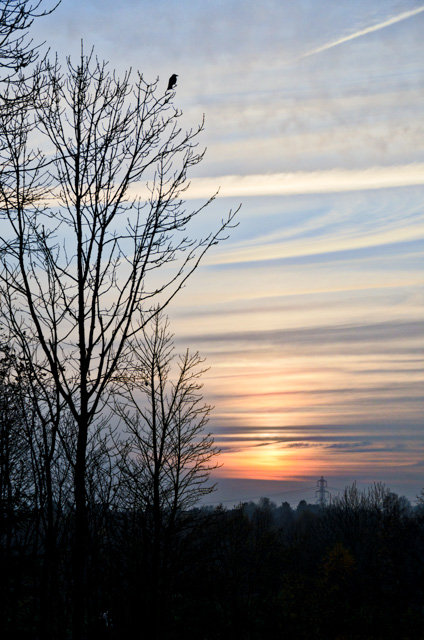 Solitary crow watching the sun set.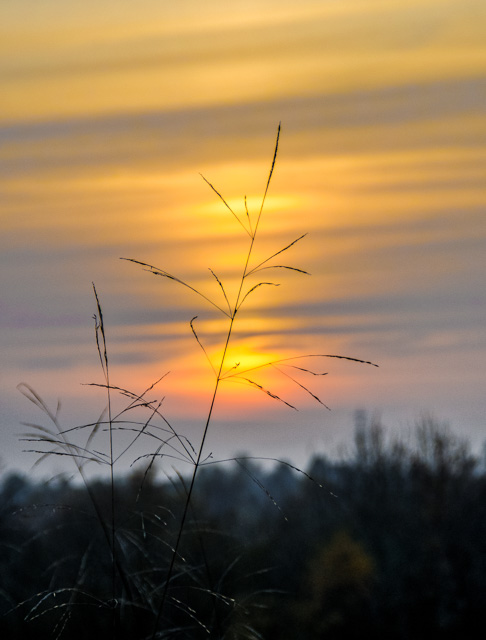 I simply couldn't get the Tamron lens to focus on the grass stem.  The target was just too small and the lens kept being drawn to the clouds and the setting sun.  So, it was back to old fashioned manual focusing.  If I'd been thinking properly, I could have used the focusing screen on the back instead of the viewfinder, but that would have come with its own camera shake problems.  In the end, this was probably the best choice.  It's not quite 100% sharp, but it's good enough and the f10 setting probably gave me a bit more DOF latitude.