Went in to Falkirk today to meet FAA for lunch. Went to Tea Jennies and had a great lunch. Lots of gossip about the new school and it backed up what I'd heard from other folk. It doesn't seem like a happy place at the moment, and it looks as if it can only get worse. I'm pretty sure their results will be great this year, but wonder how they are achieved.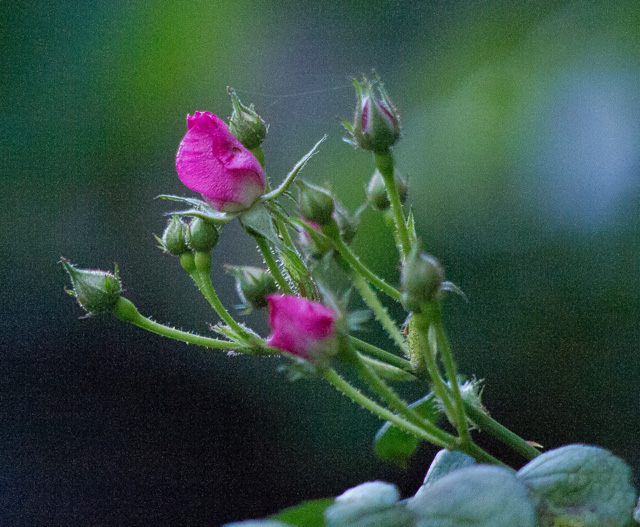 I came home by the long road but the lighting was so poor, I didn't get any pics taken, so I had to scrounge a shot in the garden.
This is Little Rosie, the miniature rose continues to flower into October. Amazing little plant.
365/289