Up and out early today to take Scamp's car for MOT.  It passed!
Went to Livingston to get a new case for the hols.  Lunch at Wagamama in L.  Just enough time after we came home for a quick stroll along the Luggie.  Not a lot to see, but enjoyed the walk.  After all the rain, the Luggie was running quite high.  Should have taken the tripod and got some moving water shots.  Will do next time … maybe.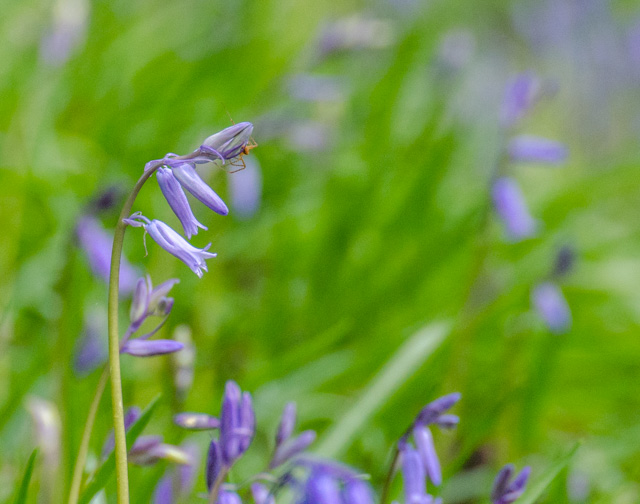 I just wanted to isolate one fairly well formed flower against the backdrop of blue, then I saw the spider and my picture of the day was sorted!
365/126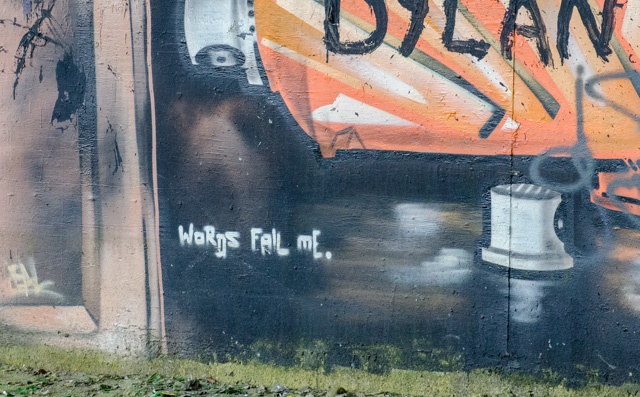 WorDs FaiL mE
I know how he or she feels.