After a dodgy morning, my cold was improving.  Had lunch at Cotton House Chinese restaurant.  Went for a walk round St Mo's in the afternoon and got some shots.
One of the first flowers in spring.  It's coming!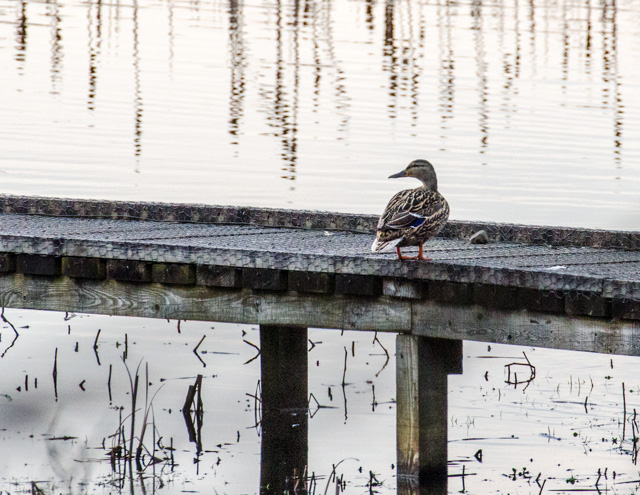 Mallard duck on the boardwalk of St Mo's.  Almost a monochrome, but not quite.
365/077
I liked the strong silhouettes of the two birds.