We went to Dunfermline today.  The last time we were there we commented on how run down it seemed.  I'd hoped it would have picked up a bit, but it looks like the town is still on the downward slide.  So many boarded up shops.  So many charity shops.  Had lunch and came home.  Stopped at Torryburn on the way home and got a few wide shots of the Firth of Forth.  Very cold, but dry although the CITRAC signs were promising more snow.  No comment.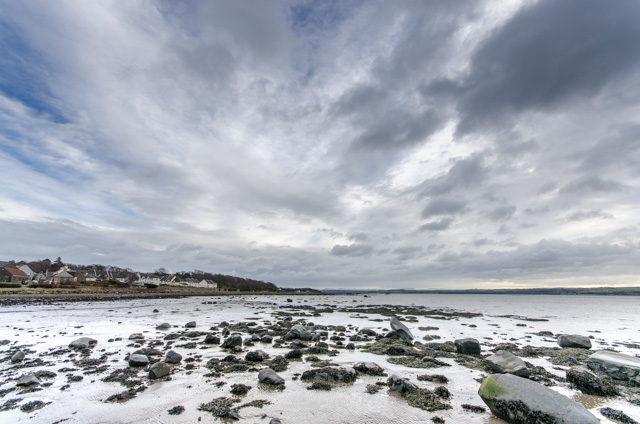 Dropped in at Torryburn on the way home from Dunfermline today. I'm rarely disappointed with the skies on view here on the Forth estuary. It was bitterly cold although the temperature according to the car thermometer was 4ºc. I think the minus icon must have been misbehaving because it felt like it was well below zero.
365/031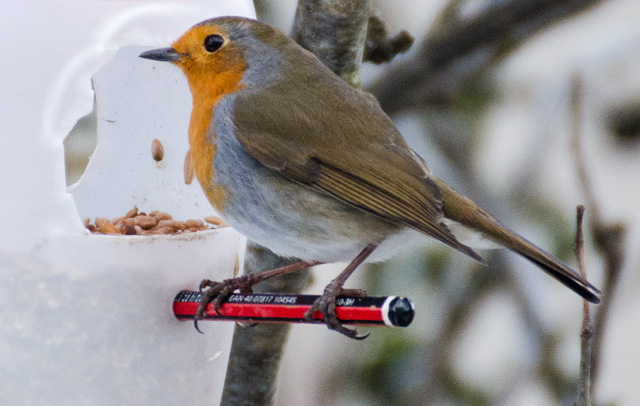 This robin plays hide and seek with me all the time, despite the fact that I feed him well, summer and winter. Today I managed to catch him at last feeding from my home-made bird feeder made from an ovaltine tub and a pencil. Why buy when you can make?