Raining all day, but Scamp took us to Veccia Bologna for lunch.  Very windy on the way home.  Managed out for an hour when we came back and got some photos of the swans at St Mo's.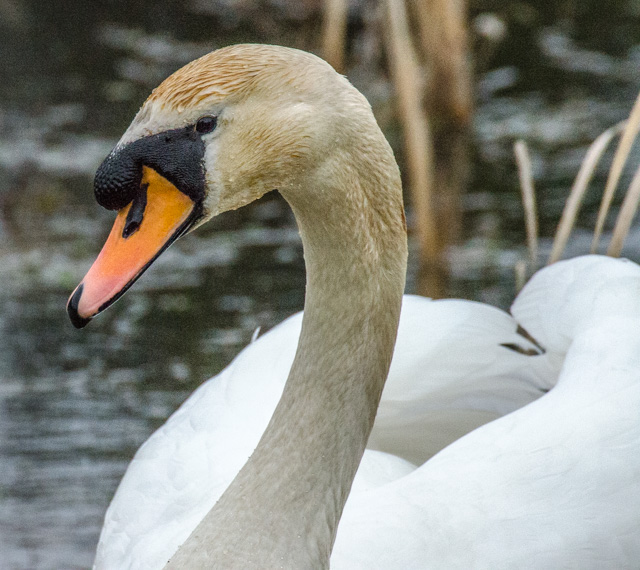 I know, it's a kind of classic swan pose, but have you ever tried telling a swan how to pose?  I was happy enough with this shot with its water drops on the swan's head.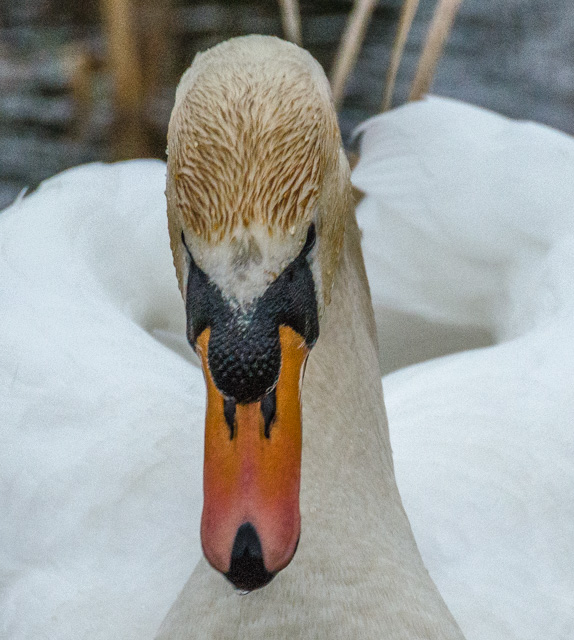 This is the angry swan pose.  I don't know what I did to anger him, but It seemed like a good idea to take the easy way out and beat a hasty retreat.
365/066