Overnight rain, and more during the morning meant goodbye to the snow for a few days. I'm sure it will be back soon. Braved the rain to go out and get some more wildlife (bird) pictures with the new lens. I'm getting more used to it now.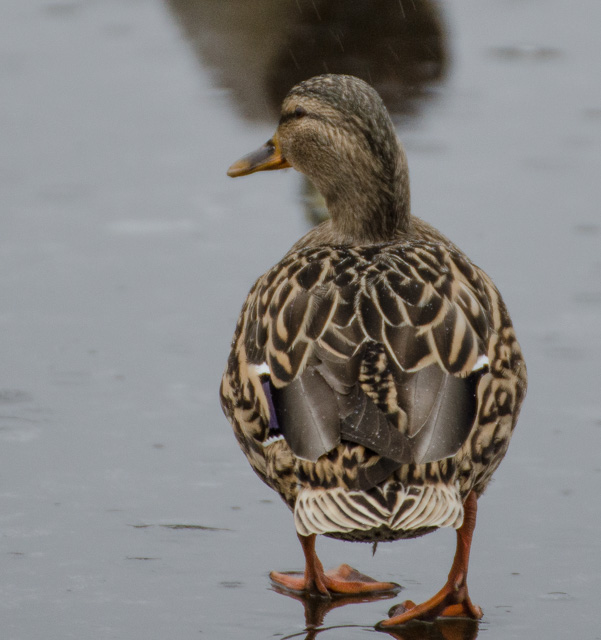 The proverbial DA.
Mallard drake walking away in disgust at the meagre offerings of bread today.
365/023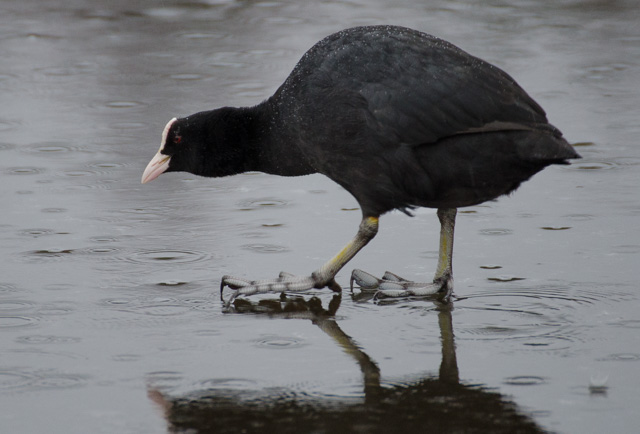 Skating coot, looking for food and finding very little. Good sharpness though from the new lens wide open.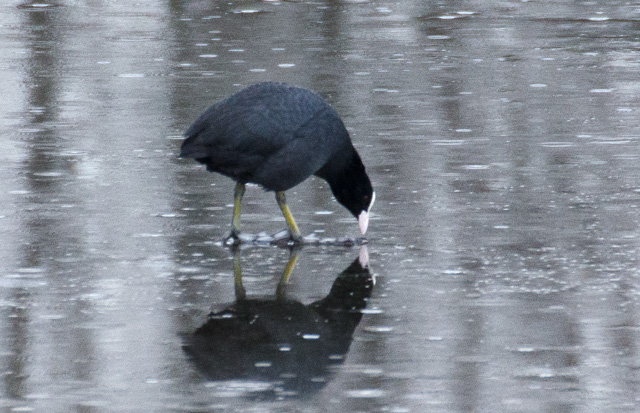 And he looked, and he saw, and he said … … Naw! Still a coot. Bummer. 🙁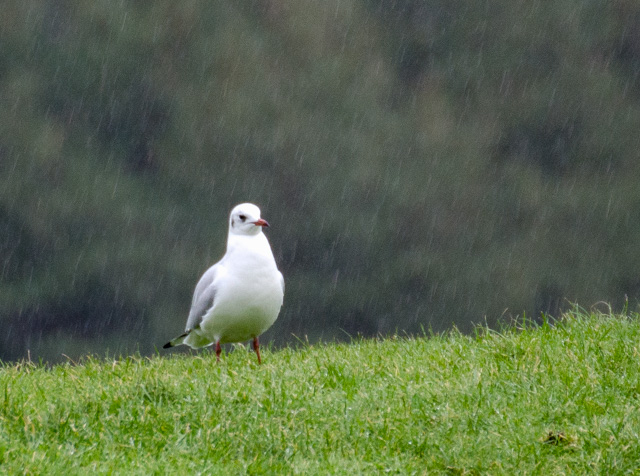 Nice weather for ducks, but not, it seems for gulls. Or for this one at least judging by the look on its face.