I took the new toy, the Tamron 70-300mm … USD (+ lots more letters and numbers in between!) out today for a few test shots in the wild.  The VC part is rock solid and gives confidence right away.  Found Mr Grey hiding in some trees and managed a couple of shots of him.  When I got the camera home and processed the images I was a little disappointed with the results.  However, on reflection, I think I was expecting a bit too much from this lens.  Yes, the short end shots were sharp and almost perfect.  I forgot that at the long end, almost all zooms are a bit soft.  If you drag back to around 200 – 250mm the sharpness comes back.  With that in mind, I went out in the afternoon for another try.  This time I was in photo taking mode, not in testing mode and the shots improved.  Here are some.  All but the first were with the new lens.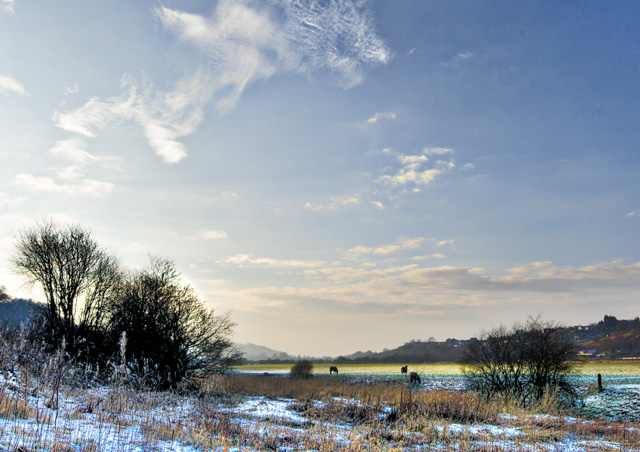 A host of horses in this field on the outskirts of Kilsyth. Quite remarkable light for a short time.  Not the new lens, but the Sigma 10-20mm workhorse.  No pun intended!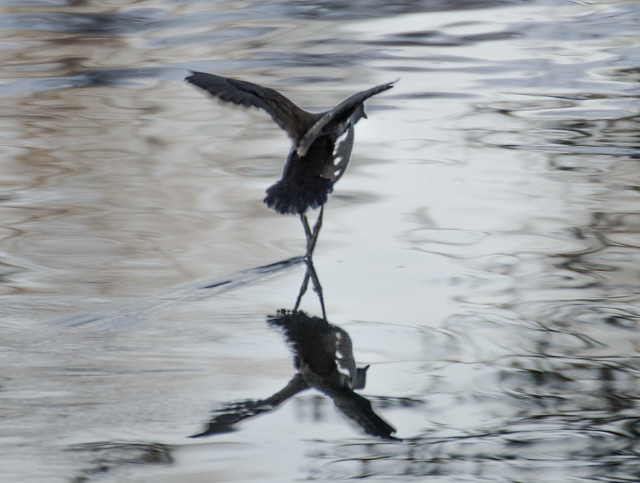 Moorhen or coot, coot I think startled from the bank of the Forth and Clyde canal. Seemed to be walking on the water.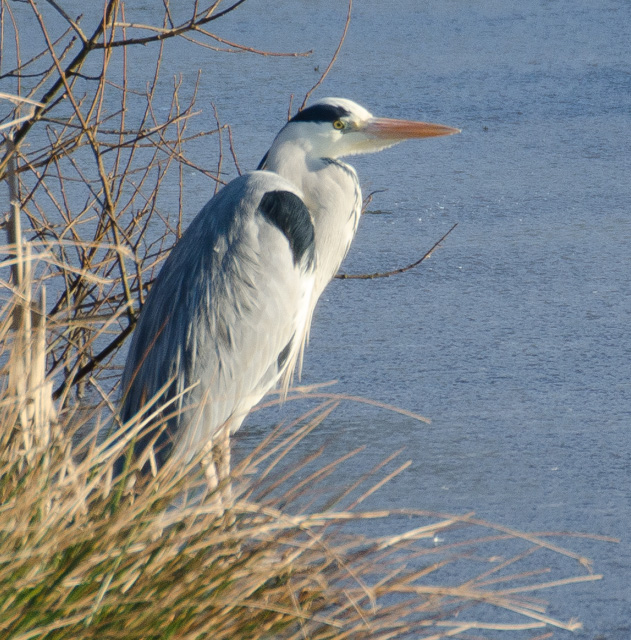 He thought I couldn't catch him, but this is a 300mm lens at full zoom, Mr Grey, not a 200mm. That makes a big difference.  I was impressed with the sharpness of the lens at max zoom and wide open.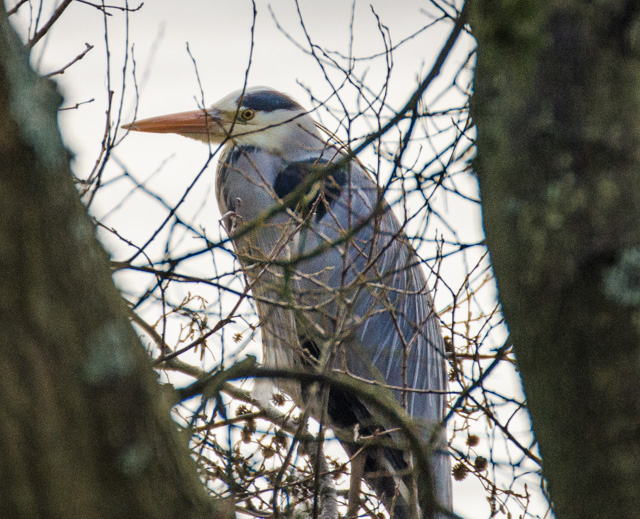 This time he thought I couldn't see him, but there's no hiding place from the new zoom lens now Mr Grey.
365/022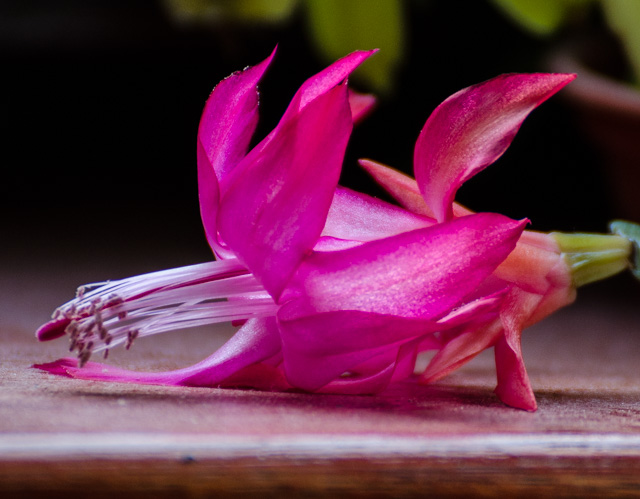 Christmas cactus, just a couple of weeks late in flowering. That's forgivable. It had been a strange year.