There was a threat of snow this morning, but very little more than a threat.  Ok, there were some flakes for a short time, but nothing at all serious.  Not even enough to make the weans shout out "Ur they gonnae shut the school?".  So, I decided to go for a walk in the afternoon under blue skies …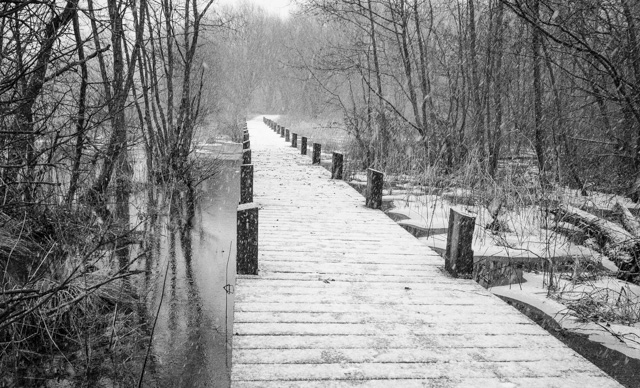 It wasn't snowing when I started my walk, but within 15 minutes, this happened.  We haven't had very much snow this winter, but when we get it, it seems to arrive on a dump truck.  Anyway, it brought a swift end to today's walk … after I'd taken some photos of course.  We must get our priorities right.
365/016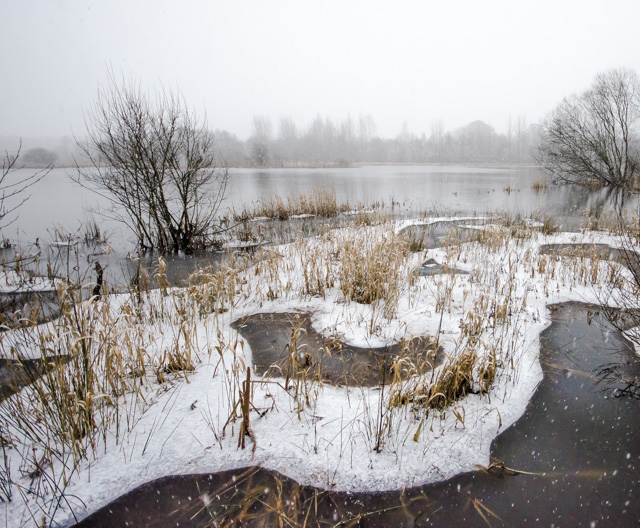 This is usually a small sandy beach beside the pond.  Today, because of the amount of rain we've had recently, followed by sub-zero temperatures, it became an ice floe.  However it did make pretty patterns, hence it achieved fame as NPOD (Nearly Picture Of the Day).