The snow lorry came round again this morning and dumped a bit more snow on us, but luckily it didn't lie on the wet stuff underneath.  Decided we'd risk going in to Stirling to grab a curry and get something for the dinner tomorrow and that's what we did.  Nothing much happened really.  Life's sometimes like that.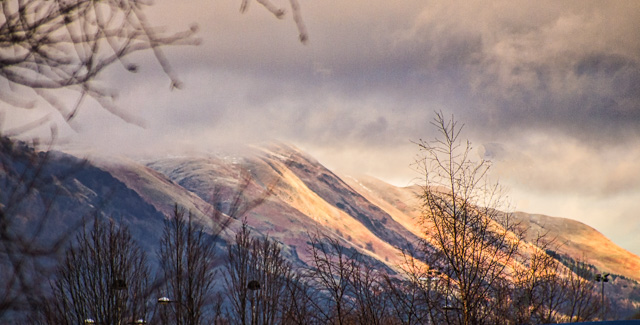 Managed to grab a couple of shots of the Ochil Hills from Stirling today, looking very painterly with the glancing sunlight and snow.  Actually there was a street light blocking the view, but it was easily removed with Snapheal, a Mac only prog which is probably THE best app for removing unwanted objects from a photo.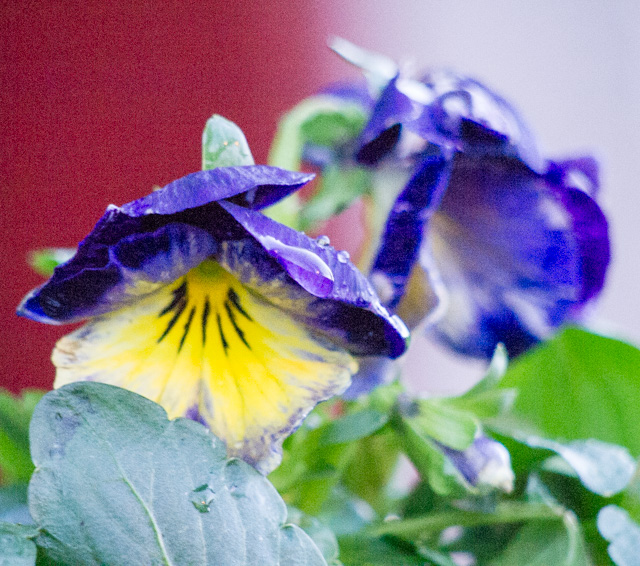 These pansies have survived 60mph winds, sub-zero temperatures, rain, sleet, hail and snow in the last week or so and still they come back smiling.
365/017