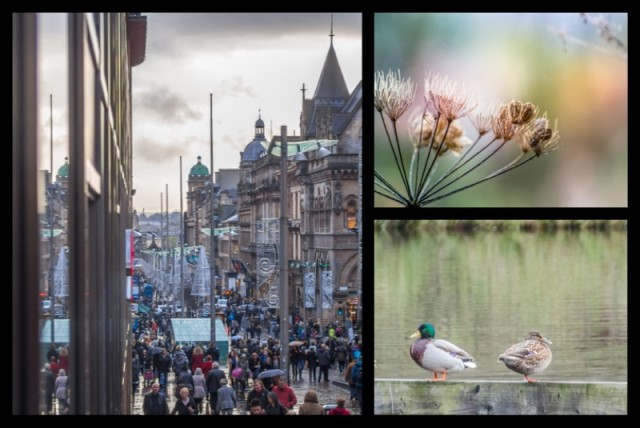 I got up early today, soon after Scamp left for work.  I couldn't get on to the blog site last night because the server in the US was borked.  When I switched on the computer this morning, everything was back to normal.  The next task was to start getting the pictures organised for my 2016 calendar.  Unfortunately, my hazel (lower case for the prog – Upper Case for the person) skills were lost on the task.  Yes, it worked, but it would have taken until the end of 2016 to get the images arranged the way I wanted them.  I put the rules, because that's what hazel calls the scripts it uses, on the back burner and went for a walk.
The last time I walked along the old railway I got soaked.  Today started much better, but by the time I got to my usual turning point the rain had changed from an irritating drizzle to a soaking driving rain.  Thankfully, on the way back I had the rain behind me.  Even so, by the time I got back to the car, I was soaked again.  I had intended to go straight in to Glasgow after my walk, but I decided to go home and change.  There's no point in being uncomfortable when you don't need to be.
When I got home, I knew exactly how to write the hazel rule.  Of course I didn't write it down I have found and elegant solution etc as did Fermat before me.  One of these days I'll learn from my mistakes … maybe.
I parked at the station (which in itself was a minor miracle on a weekday) and got the train in to Glasgow.  The light, while low, was interesting. I bumped into Steve Mooney in John Lewis where he was booking his Black Friday bargain.  We had fallen out before we both retired, but for the five minutes we talked, we were very pleasant to each other.  Meanwhile holding down our real feelings.  That's how we got on with people isn't it.  That was about it for the day.  Other than visiting the tiny Laboratorio Espresso for a flat white.  Lovely coffee in a lovely artistic cup.