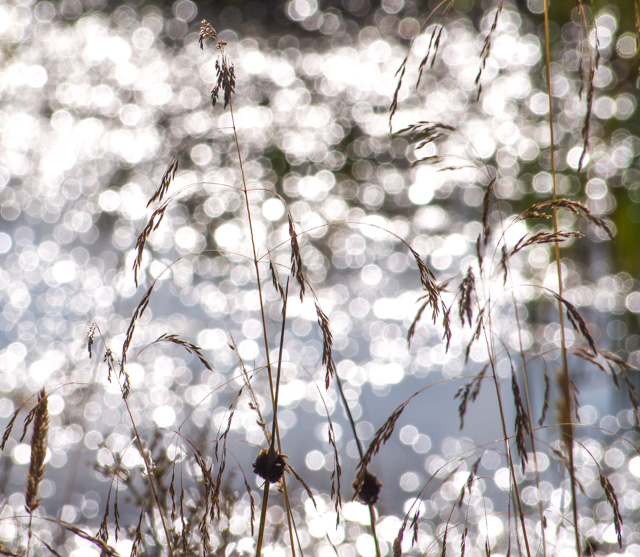 Dragged myself to the gym and swim today.  Maybe the exercise began to get those endorphins moving again, but I came away feeling a bit better.  After lunch and sliding into torpor again, Scamp suggested we go out a coffee.  That did the trick.  I felt so much better after that.  Perhaps the caffeine works better than the endorphins.  While we were out, I took some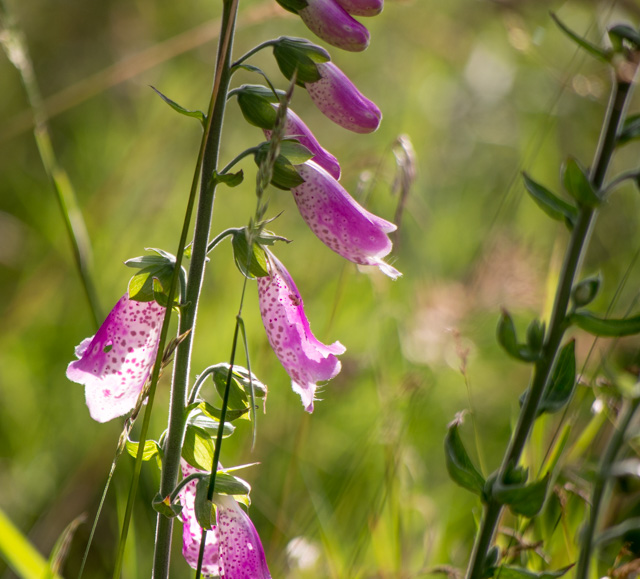 photos of an old stone walled barn for a painting.  Unfortunately, the roof of the barn has fallen in, but I think I still have some prints dating back to the days of film in which the barn roof is intact.  If not, I'll just have to imagine it.
After we came home, I went out for a walk around, yes you guessed it, St Mo's.  It's great having this little bit of wilderness on my doorstep, so to speak.  Anyway, today the light was the subject. Yes, I saw a deer and also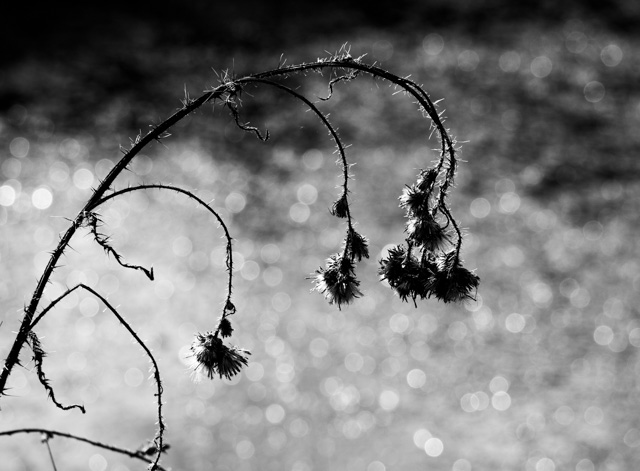 some damsels and dragonflies, but the light itself was just great today.  I tried to get some photos of grass stems by the wee pond and oh, the sparkle from the water was a sight to behold.  I hate the word 'Bokeh', which really just refers to out of focus light in the background of a picture.  In the olden days we used to call it an 'Oofery'.  It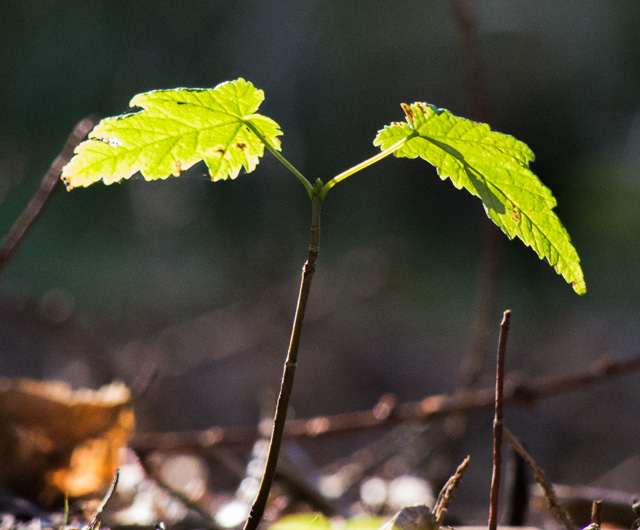 means the same thing without resorting to a foreign language.  Well, I soon decided it was the Oofery or the Bokeh (you choose which one is most apt) which was the most interesting part of the picture and proceeded to shoot some more vegitation with the sparkling light behind it.  After that I went in search of other subjects that would look good in this good light.  The cloud had lifted.  All it took was a bit of exercise and a cup of coffee.  Scamp's good at these things.  I should listen to her more often … perhaps.
Oh, did I mention It's all about the light?