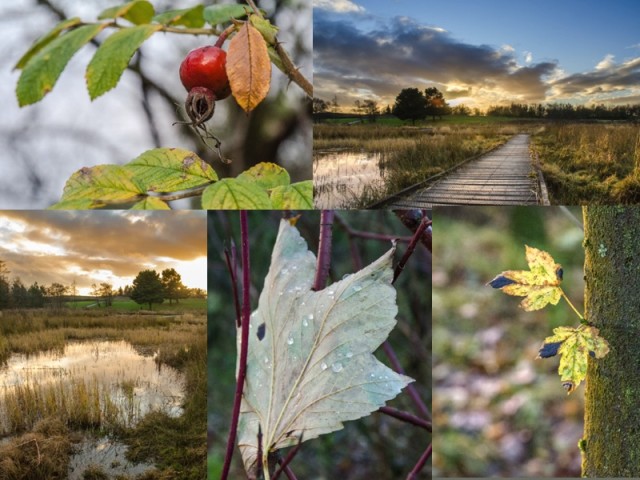 Today started at 7.00am when I got up to wait for our new dishwasher to be delivered.  These days stores are at pains to offer you an exact delivery window.  Most carriers, like DPD, delivering from the south of England, will give you a 60 minute time slot.  John Lewis, delivering from 15 miles away, give you a 7 HOUR window.  That's not a delivery window JL, that's a whole shift I'd lose if I'd been working.  Not really acceptable in this day and age.  As you might have guessed, the delivery was not here until 1.30pm, SIX AND A HALF HOURS after the start time.  I'm beginning to think that JL is living in the past and resting on their laurels (if that isn't mixing my metaphors).  However, the dishwasher was fitted, tested and the old machine taken away in double quick time.  It's been tested and it washes dishes.  All is good.
After I had my lunch, the good light was fading and I hadn't had time to take any photos.  So, it was boots on and a quick walk to St Mo's in the late afternoon.  I thought I'd missed all, the good light, but luckily there was just a little bit left.  In the gloaming you get some nice reflections on the pond if there's a decent cloudscape.  I'd brought the Nikon with the 70-300mm today and I thought I also had the ultra-wide 10-20mm Sigma with me, but it turned out I had the kit lens instead.  One of the many great things about Nikon is the quality of the kit lenses.  I read so many people complaining about the poor resolution from their kit lenses and thank the salesman in Jessops (when it was a REAL photo shop, staffed by photographers) 15 years ago who convinced me that it was worth paying that little bit more for a Nikon D70.  He was right, but of course, I always wanted a Nikon from away back in the '70s when I bought an Olympus OM1 and should really have bought a Nikkormat FT2.  I think from that day on, I aspired to a Nikon.
There was a fair bit of post-processing on the 'Golden Pond' shot.  It's a sort of HDR process, but one that's done completely within Lightroom.  I found it by accident on the internet in a tutorial by Serge Ramelli. He also has a fair amount of video tutorials on YouTube.  It's a simple technique and so much better than using progs like Photomatix because it's infinitely adjustable and seems to produce less digital noise than other 'real' HDR progs.  Anyway, it works for me and it also works with Jpeg format files, which Photomatix doesn't do.  Technospeak rant over.