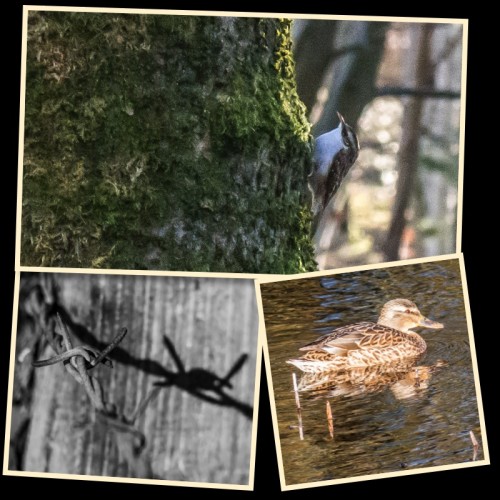 I had good intentions today. I was going to the gym or maybe just a swim. I did neither. I lay in bed and read another couple of chapters of my latest book, The Drowned World – JG Ballard, originally published in 1962 and as valid today. It's the story of earth after the polar ice caps melt. Not due to greenhouse gas emissions or stuff like that, but because the sun has gone mental (Technical Term) and is overheating. Different scenario, same outcome. Amazing book. I first read it when I was about 16 and then went on to read Crystal World, Drought and Concrete Island. Ballard was a really imaginative writer. Years ahead of his time.
After my literary morning, I went to St Mo's to feed the jucks and get their photos. Unfortunately I got mobbed by a couple of swans and didn't get any decent shots of Tufty the Tufted Duck.
Went to meet Fred and set the world to rights at midday. Todays discussion bounced around the delights of doodling, (but his were so much better than my po faced perspective doodles) Council Tax reforms, Euroskeptics (and what we should do with them) and former bosses (and what we should do with them). The world would be a much better and more pleasant place if they would let us run it.
Came home and decided the bright sun deserved to be recorded for posterity and with that in mind I took myself off to St Mo's for the second time today. Saw a Treecreeper. I thought it was a Nuthatch, but realised that it was the wrong colour. I think that's the first time I've seen a Treecreeper, hope it's not the last.
After dinner I tracked Scamp and the sisters on their flight back home. On dear, my week of perfect isolation is at an end.