40 min delay leaving dull Glasgow.
Good flight but the final leg was a bit bouncy. Took ages to get out of the airport and on to the hotel.
Weather was a bit rainy at times but very windy.
Hotel itself was exactly the same as the sister hotel we were in last year. Big comfortable bed in a good 5th floor room with sea view and balcony of course. Food excellent and so was the first night entertainment. Pepe, so 'S' was in her element. Next bit was a reptile show then Bubbles the Clown. Excellent fun.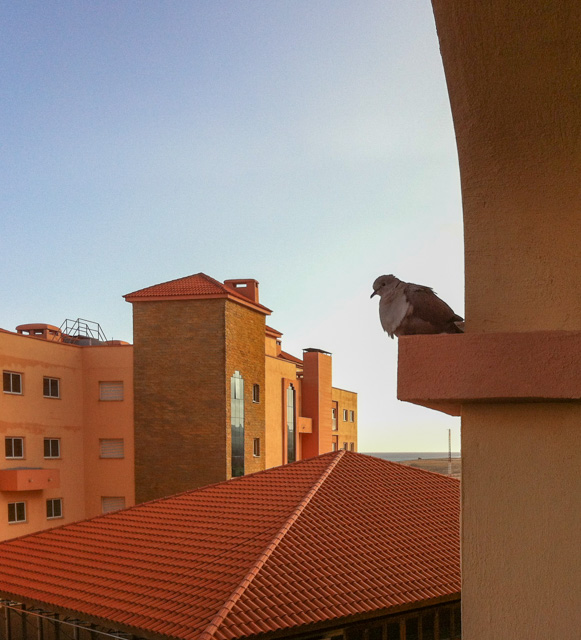 We got to Fuerteventura to find the previous resident was perched on the balcony.
365/333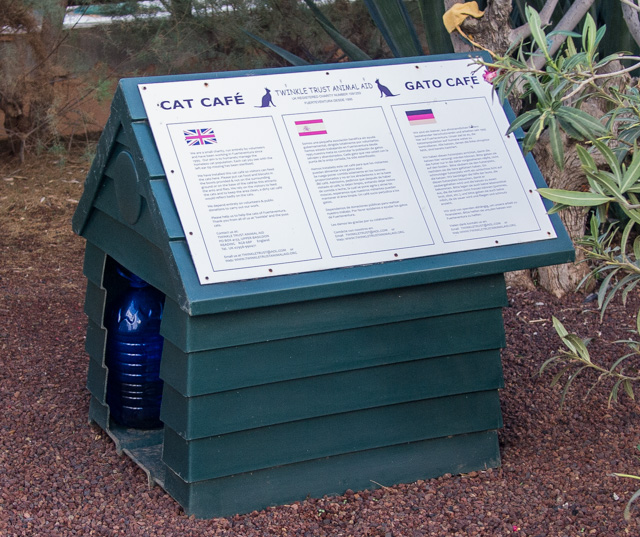 A great idea we had seen before on the island. Seemed well populated with cats.