The first of December already and another lovely day here. Sat by the pool and read most of the morning. Went in for lunch and the rain came on. Rain didn't last, and after lunch we walked in to town ostensibly to get me a cap, but really to walk off lunch. Afterwards I went for a walk to get some photos. 'S' stayed by the pool and read. They were putting up decorations and a Christmas tree in reception. Seemed incongruous in this heat.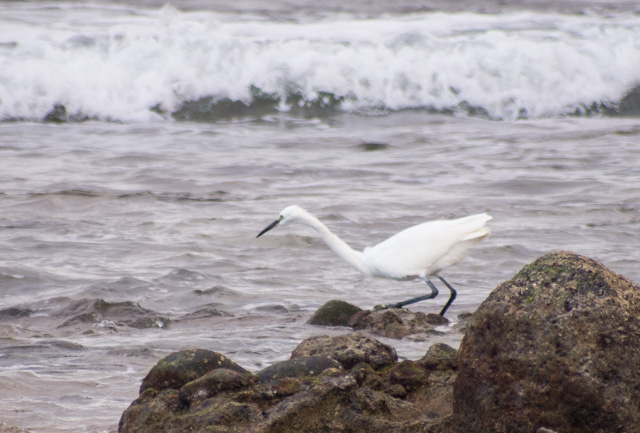 The white egret again concentrating on fishing off the rocks.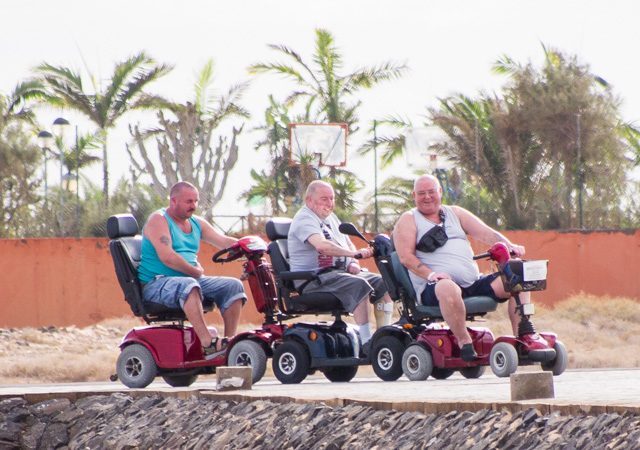 Three daft blokes on invalid scooters. They looked valid to me. Is that the opposite to "invalid"? The two at the front had dead batteries and the one at the back is pushing them.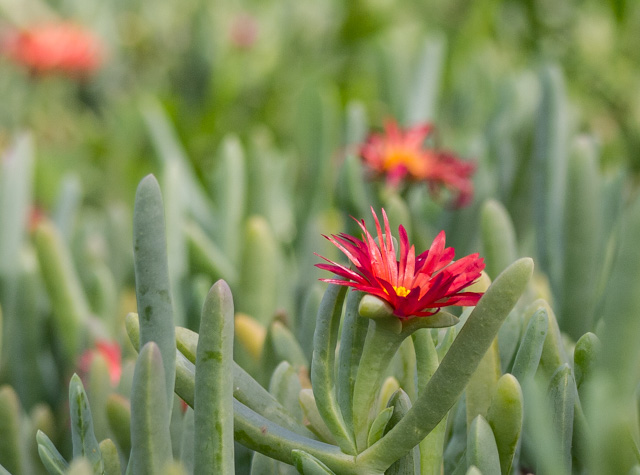 One of the strongest colour contrasts is Red and Green. If they are placed next to one another, they intensify each other. I liked the pretty little flowers here.
365/335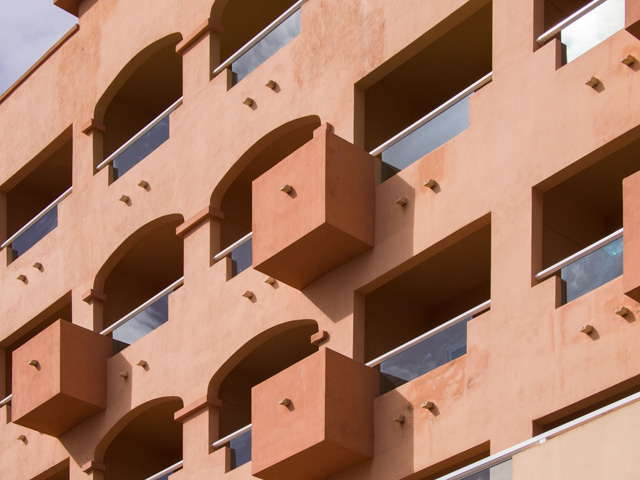 Apartments in the hotel in Caleta de Fuste.