The day dawned, as 2014 did with rain battering the windows and a dryness in my mouth, due to too much Aberlour last night.  One look outside told us that there would be no New Year Day walk today.
Happy New Year everyone.  The weather can only get better.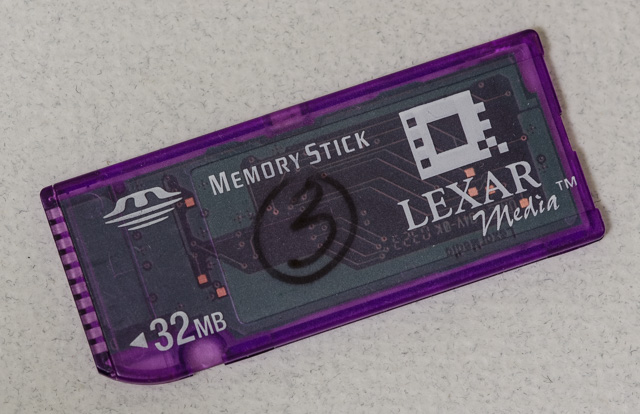 I was digging around looking for older tech – 35mm slides and even 126 format slides if anyone remembers them.  Anyway, I came across this 32Mb, yes kiddies Mb, not Gb, Sony Memory Stick.  It fitted in my F707, possibly the most advanced camera of its age.  Sadly, it was emasculated by Sony to appease the moral minority.  Such a pity as it was a camera with enormous potential.  If none of the above makes sense, Google "F707 Infra-red" and be amazed at the petty minded, litigious minded corporations.
Never did find the 35mm or the 126 format slides, but did get my hands on a Kodak Instamatic 233.  Possible the subject of another 'old tech' shot.
365/001