Why does Google or WordPress or Firefox or whoever, think that Hogmanay should be mahogany?  It was a typical 31st of December with dull, dull, dull and drizzly rain.  Spent the day browsing B&Q for a new kitchen light and then survived the crowds in Tesco.  I hadn't realised the shop would be shut for a month and I'd need to stock up on all the provisions we'd need for the next year in one shopping expedition but that's what everyone else seemed to be doing.
Decided on the Tio Pepe bottle as my Picture of the Day, and then thought I'd experiment with the extended ISO settings available in the D7000.  I've hardly gone above ISO 3200 since I got the camera, but found out tonight that ISO 10000 gives extremely useful images.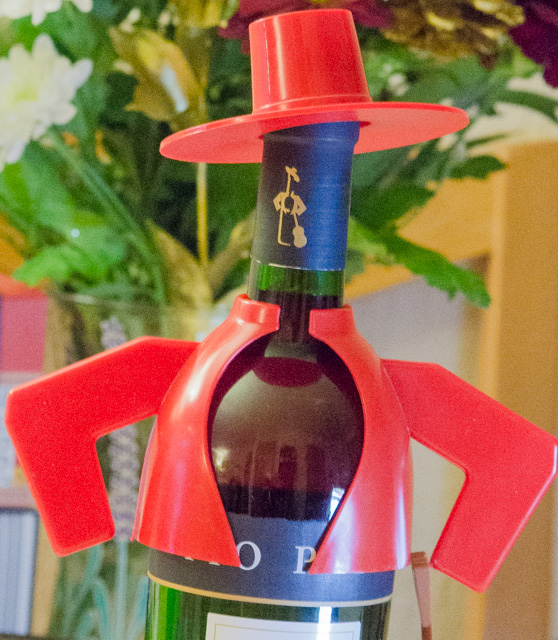 A Christmas present from my son's in-laws, I'd forgotten all about the wee Tio Pepe man with his hat at a jaunty angle and his guitar. A blast from the past, and also a bottle of alcohol. What better image for Hogmanay? A happy and healthy new year to all my readers and viewers.
365/365