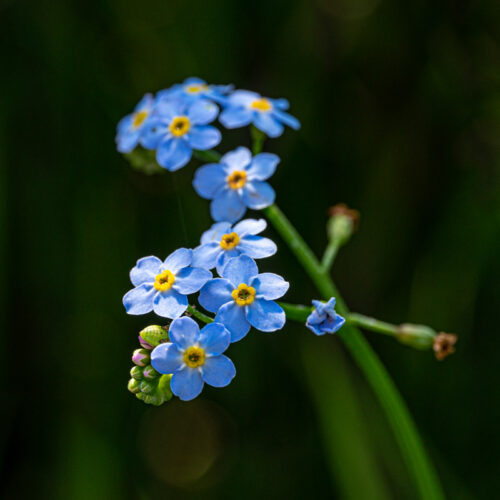 Scamp did the clever music stuff, I was just the techy.
First there were messages to do, but I wasn't needed for that, so I kept a low profile and allowed Scamp to do the donkey work. Just to show that I wasn't shirking the work entirely, I removed the fairy lights from the back fence. I could just have cut the wires and ripped them all down, but I wanted to find out what was causing them to fail. I think it might be bird damage. The wee birds trot happily along the fence looking for beasties to eat. I think one or more of them have pecked through the wire. I was just finishing when Scamp appeared with the shopping.
Just before lunch we started to look at setting up the recording studio. Scamp had been asked if she could play a piece of music on her piano and put it onto CD, so Veronica could play the CD and sing to it at her daughter's wedding. We could do this between us, we've done it before, but first we'd to work out how we managed it the last time. We started off with Scamp's Windows laptop. I got Audacity, an excellent free music editing app, downloaded and running. As far as I could remember the procedure was to get a line out from the piano, plug it in to the headphone socket of the laptop and fool the laptop into using it as an input. Windows didn't like that and refused to work with us. I then tried my new Apple laptop, with the same lack of success. We adjourned for lunch and a think.
I tried doing the same thing with my old Apple laptop and got a bit further, but still no real success. Finally, after reading a couple of explanations on the Net I worked out how it was done, on a Mac at least. We managed to get the track recorded from the piano and into the computer, but there is a dodgy key on the piano which plays a rough note, that's the only way I can describe it. It just sounds rough. I went for a walk! I got PoD which is a bunch of Forget Me Nots in a lovely little bit of sunshine. I came back with an elegant solution.
Could she, I asked Scamp, play the tune in a different key which wouldn't use the dodgy piano key? Then we could record it and get a clean result and using Audacity, change the key to make it sound like a clean version of the original. "Yes" was the answer once she'd worked out what I had in my head. While she set about transposing the music in her head, I made the dinner which was Prawn & Pea Risotto with our own peas. Pods in the stock and peas in the pot! It was really quite good, augmented with some frozen peas.
Back in the studio we were good to go. We recoded the music without a problem. Re-transposed it electronically in the laptop and then looked around for the CD burner. We're still looking! It must be in the house and I think we both looked everywhere it could be but it's still hiding. My inelegant solution was to copy the MP3 Audacity created on to a memory stick and plug it into my old Toshiba laptop running Windows 7. After a struggle we finally got it to burn the CD using Windows Media Player. Ancient technology. We played the track on the CD player and it sounded perfect. So here's the pathway to our success.
Fairly new HP laptop – couldn't record
Almost new Apple laptop – couldn't record
Old Apple laptop – could record, but couldn't burn CD
Old Tosh laptop – managed to burn the CD.
I hope Veronica likes the track and doesn't decide she'll sing a different song. I don't know how these bands manage to record albums. I'm presuming they have a few old Mac laptops lying around to record the tracks and a couple of 20 year old Tosh laptops to burn the demo CDs.
That was our day. Just a musical extravaganza. It looks like rain tomorrow, so I don't expect we'll be going far.