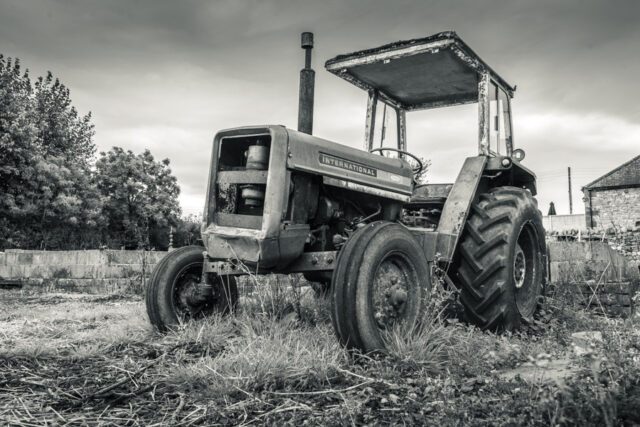 Scamp needed better shod and today was the day to look for new boots.
We drove to Kirkby Stephen and went to Mad About Mountains, an outdoor clothing shop which came recommended by Sim. It certainly held a lot of stuff in a small space. Scamp tried on a few boots and liked one of them, although she did think it was a bit tight. With that in mind, she asked for the other boot of the pair to try, and that's when the trouble started. The bloke who was serving us couldn't find it, however he told us his boss was due in soon and he would know where the missing boot was. He also recommended two different running shoes. They weren't boots, but what the hell! He told us to go for a coffee and his boss would have found the rogue boot by the time we came back.
Since MaM had a café at the back of the shop, we went there. Scamp had a latte and I had an americano, but neither of them were coffee. I'm almost certain they had a fair amount of Chicory in them. Almost undrinkable, but we waited a while before we went back, hopefully, to try on a PAIR of boots. Same bloke was waiting at the till doing Facebook updates by the look of things. Eventually he noticed we were there and told us that he hadn't been able to find the boot. When I asked him if his boss had managed to find what had happened to it, he looked confused and after gathering his brain cells (both of them) together said his boss hadn't a clue either. He had told us he only worked there two days a week. If his excuses don't get better soon, that will reduce to zero.
Feeling a bit disappointed and disillusioned we walked along the street where we found a wee walkers shop. Two blokes were sitting outside having a smoke and a natter. One of them said we didn't need masks because there was nobody in, and to ask him if there was anything he could help with. Scamp told him what she was looking for and long story short, ten minutes later she was walking out with a pair of leather walking boots. Remember the name Mad About Mountains and give it wide berth. Head for Eden Outdoors instead. They sell their boots in pairs!
In the evening we went for a walk, going left after leaving the house, just to try out the new boots. Apparently the boots are fine for space, not cramping Scamp's dainty toesies, but the collar at the ankle is pressing a bit tight. Not enough to be a problem, just an inconvenience. "They're fine!" was her comment. Tonight Jamie and Sim were cooking Naked Fish and Carrot Chips, one of their specialities. We were agreed that this was the best version yet.
PoD was a shot of an old tractor Murdo would have been proud of.
Watched the first part of a Silent Witness. It seemed a bit more interesting than the last one we saw.
Tomorrow we may go for a longer walk and try out these new boots.