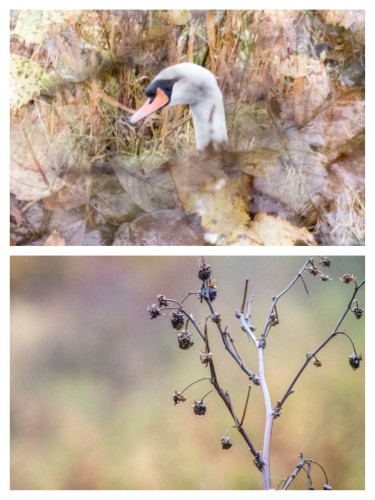 Another cryptic title. Another music based title. Another rainy day. All will become clear, I promise.
Today started for me around 7.15 when I got up, had breakfast and afterwards, washed the dishes. This not having a dishwasher is a bit of a pain. I believe we are going to look for a replacement tomorrow if we can find a boat.
Later I started another oil painting, but like the last one, this one too bit the dust. Maybe the canvas is jinxed. Maybe I should stick to watercolour or maybe dressmaking.
After lunch (pizza with italian sausage! Maybe I should start painting pizzas.) anyway, after lunch I got the stir crazy blues. The rain had lessened so I drove to Auchinstarry and went for a walk along the railway. Got a couple of photos before the torrent resumed. The Kelvin was running really high. I'd guess it was about two feet above its normal level. It was getting dark so I headed back along the other path. I thought I spotted a large puddle on the way back and was just deciding the best path round it when I realised it wasn't a big puddle, it was an enormous flood about twelve feet long and the full width of the path. It looked like the loch near the cemetery was flooding into the burn. It didn't look very deep, and it was either wade through or walk all the way back round. I opted for the wade. The water turned out to be about a foot deep.
For those of a metric disposition, divide all these feet sizes by 3 for a rough estimate in metres. Candidates may use calculators if required.  (Not supplied)

I waded through the water and made it safely, but soaked back to the car. Thank you Mr Berghaus for making waterproof breathable jackets. Inside I was dry, apart from my jeans below my knees and my poor sodden shoes. Next time I'll wear wellies.
"Within the valley of shadowless death
They pray for thunderclouds and rain,
But to the multitude who stand in the rain
Heaven is where the sun shines."
Mad Man Moon – Genesis