My last day in London. Up early and getting packed, I saw this spider web shining in the morning sun. I was surprised to see frost on the roofs in London, but it came with a bright blue sky. On the train travelling north to Edinburgh, the bright blue sky gradually disappeared to be replaced by rain. Now there's a surprise ;-|.
Back to "Auld claes and purrich" as my dad would say.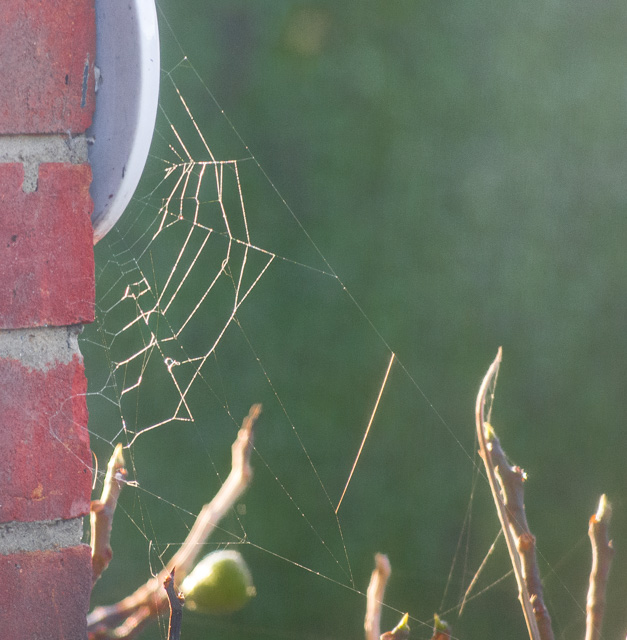 Spider webs at my daughter's house tie the fig tree to the wall. They looked very good illuminated by morning light.
365/310