Sunbathing by the pool all day.  Italian dinner tonight with waiter service.  I had Pesto spaghetti and it was quite excellent.  Beijing acrobats at night.  Same act as last year.  Yawn.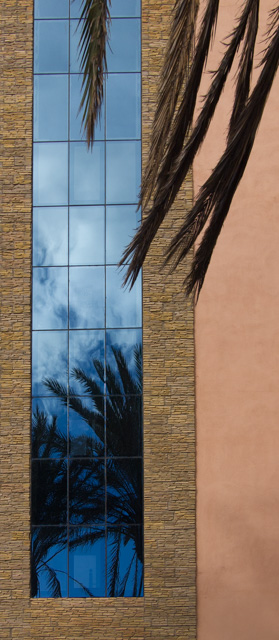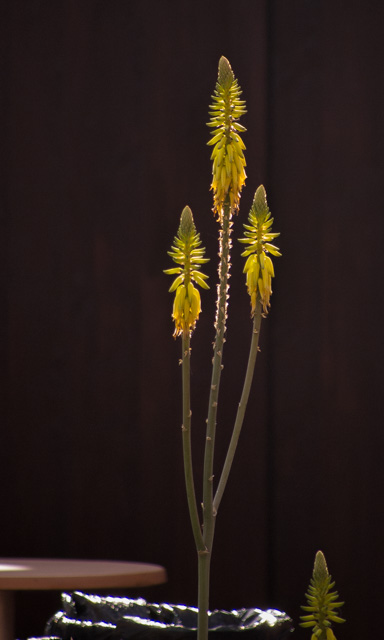 Left
One of the long vertical windows at the hotel reflecting the palm trees. It looked as if the palm was trapped behind the glass.
365/337
Right
I don't know what plant this was, but it certainly glowed in the morning sunlight.