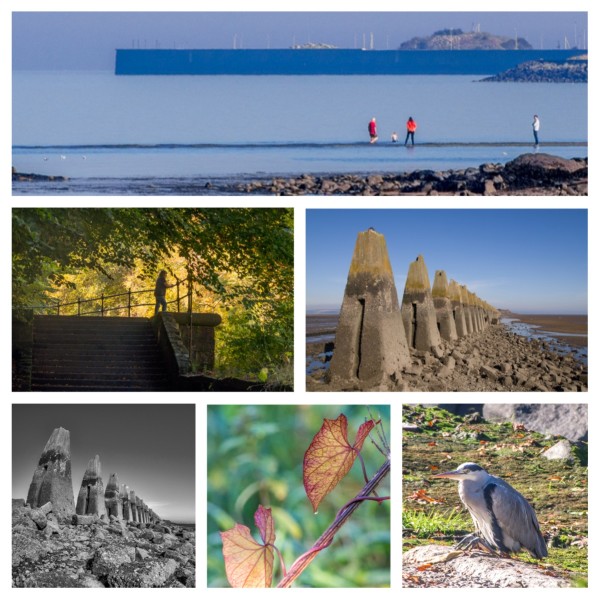 Today it was to be either Cramond or Mugdock Country Park. I chose Cramond. Arrived there in brilliant sunshine and that's the way it stayed all day. The tide was out and we toyed with the idea of crossing to the island, but Scamp wasn't too sure as the path was quite slippery. I took some photos of the 'Toblerones' and then we walked up the river almost to the road bridge. Beautiful colours all the way. Saw a heron sitting on its knees on a small falls. Because its knees bend backwards, it looks like its claws are playing a piano – you have to see it to understand. Click on the picture to be transported to the Flickr page for a better view. On the way back we stopped at the Falls cafe for coffee and a scone. Sat in the walled garden under an apple tree. Could have been in the Mediterranean!
Came home and had to water the plants. Who would have thought we'd have to do that at the very end of September!
Tried to go to Salsa at night, but traffic in Glasgow was at a standstill, so gave up and came home. Bummer.