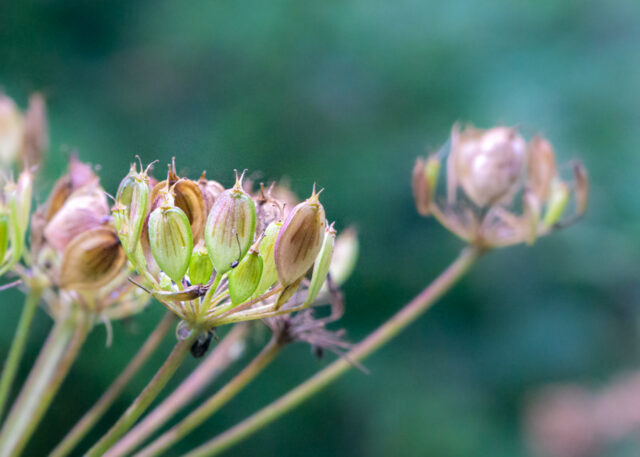 Heavy rain through the night and more during the day. The whole of Scotland looked as if it was under the blanket and didn't want to come out.
We went out. We drove to The Cotton House for lunch and by that time most of the heavy rain had headed off in a northerly direction. What rain was falling was sporadic and didn't worry the windscreen wipers. The car park was full when we arrived and we had to park away up the top in the wilderness area, but at least we were in a space. Scamp had booked a table last night and we were soon choosing from the menu. Unfortunately we were sitting immediately under the air con fan and I was getting its cold draught. When Scamp complained about it too, I knew it was time to go and get the hoodies from the car. I understand that in these Covid times a through draught of air is seen as a good thing, but this one was irritating and just a tad too cold.
The food was quick to come and just as good as it usually is. My eight quid hoody did the trick and kept the arctic winds at bay, but when we got home I started to feel shivery. The only think I can put it down to is that overenthusiastic air con. As the afternoon wore on I wasn't feeling any better an eventually I took Scamp's advice and went for a walk in St Mo's, partly to get some photos and partly to just have a walk. A hot shower when I came home was great and two paracetamol started eating into the aches and pains. Typical this should happen today.
About seven pm I went upstairs for a snooze and when nurse Scamp woke me about half past eight I felt better for it. Only two decent photos from the afternoon which was a miracle in a way given the conditions, mine and the weather. PoD went to a partly post processed photo of a seed head of cow parsley, well, what else would it be.
Having a bit of a ding-dong battle with Flickr at present. Found out yesterday that some bloke has started an Inktober 2021 group which is legal. I don't have absolute right to that name. What annoys me is that he bodily lifted the entire description and Admin's Blast (The hook that attracts you to the group) from my site. I tried contacting Flickr admin but no answer from them yet. If that was print medium, it would be plagiarism. At best it's bad practice. We'll see how it pans out.
I'm finishing now with a wee hot toddy beside me and another couple of paracetamol in my system about an hour ago. Tomorrow is in the balance. Will we, won't we?