It seemed like such a bargain.  A Samsung Galaxy Note 10.1 – the old version – second hand, but in the John Lewis Easter sale, so it would surely be all right, right?  Wrong.  Five hours and a lot of swearing later, it got as far as the Samsung loading screen, but no further.  That is a great deal further than it had when first powered up.  Unfortunately, that is as far as it would get.  I switched it off and went to bed.  Five hours wasted.  It will go back to JL tomorrow.
The other disappointment today was Zizzi in Exchange Square in Glasgow.  Service dire.  Arancini cold in the middle.  Bread really little more than warm dough.  Pizza ok, but heavy.  Place was mobbed and I think the kitchen was over stretched, but that's no excuse is it?  Would we go back?  I doubt it.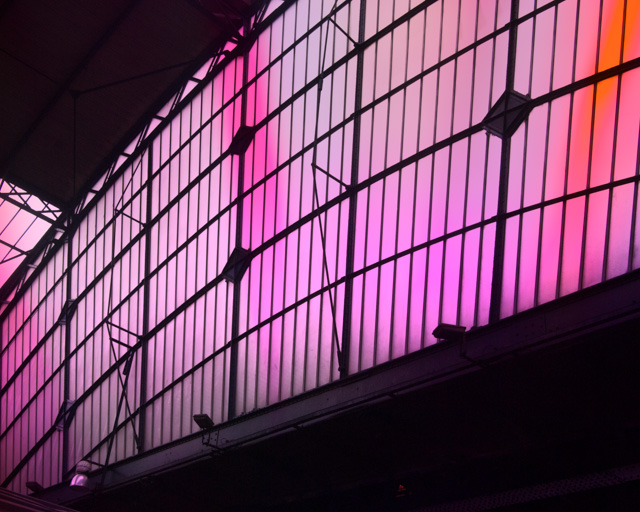 A little brush with Photoshop and Queen Street station has stained glass windows.
365/093